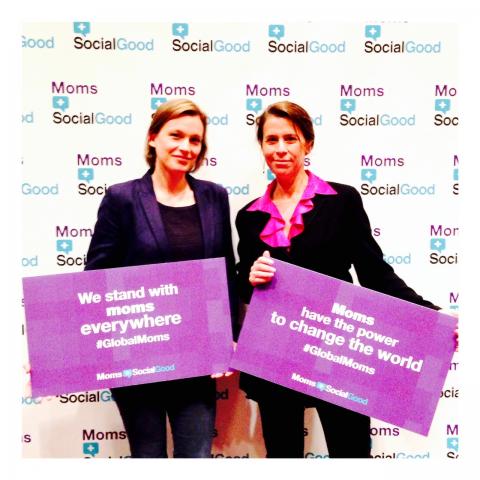 What I Learned From My Mother: The Power to Change the World
My mother taught me to "reach for the stars." My mother taught me to believe in myself and to believe deeply and passionately for all that I strive for. She told if I am true to myself, that I can accomplish anything. Today, I am a national spokesperson on climate change action and advocacy. I am successful at this because it is my passion. I am driven by my hope for and the fierce love that I have for my children.
As a mother, I believe strongly that it is my "job" to help change the world and make it a safe, secure and sustainable one for my children.  Because of my mother, I believe that "moms have the power to change the world." One of the greatest challenges we will face in our lifetimes, is climate change.  Our children's future and their now is at stake. My hope is renewed every day though, because I see people coming together on climate change; I see mothers uniting as they demand solutions, so that our children will have a livable future.