Tweetchat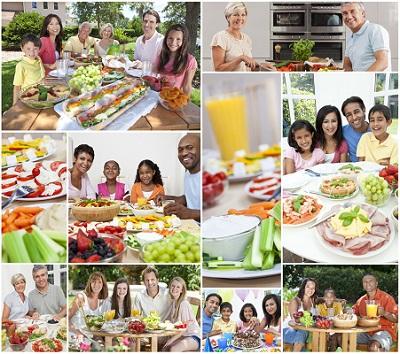 What Can We Expect for Food Policy in 2017?
In 2017, the MomsRising Food Team is expecting quite a few changes. These changes will impact all of our lives. As a result, we want to be prepared, or as prepared as humaly possible.
Join #FoodFri on January 6, 2017, between 1-2pm EST, as @MomsRising chats with @CSPI about food policy in 2017. We'll discuss what to expect, reflect on recent food policy advances, as well as threats to current food policies. It will be an opportunity to discuss, support and defend federal, state, and local food and nutrition policies.
Join us! Bring your questions, resources and tips. Also, feel free to share how you will advocate for healthier policies. Together, we'll move mountains!
Click below to invite a friend (or two!) to our first 2017 #FoodFri chat.

Tweet: What can we expect for food policy in #2017? http://ctt.ec/fzfIs+ Join #FoodFri on 1/6/2017 @ 1pmET to chat w/ @MomsRising & @CSPI.
---
To join and follow the conversation on Twitter use the #FoodFri Hashtag in each tweet.
You can also follow the chat on Twubs.com/FoodFri. Twubs allows you to follow MomsRising's registered hashtags by creating an account. Below I have noted the steps.
Create an account using an email or your Twitter account.
Enter the desired hashtag, #FoodFri, #WellnessWed or #EcoTipTue, in
the search box found at the top of the page. Click Enter. A new page
will open with the desired chat.
Find the "Join This Twub" button found on the right-hand side bar and join the group.
Adjust the speed of the conversation to your liking. Options are: Fast, Medium, Slow, Slower, or Slowest.
Introduce yourself and join the conversation, by entering your
comment, tips, or questions in the "Tweet to #FoodFri as [YourName] box"
Or, respond to a specific tweet by hovering over the right-hand side of the individual's tweet and selecting one of the icons.
---
More about our #FoodFri Featured Co-Host(s):
Since 1971, CSPI has been a strong advocate for nutrition and health, food safety, alcohol policy, and sound science.
Founded by executive director Michael Jacobson, Ph.D. and two other scientists, CSPI carved out a niche as the organized voice of the American public on nutrition, food safety, health and other issues during a boom of consumer and environmental protection awareness in the early 1970s. CSPI has long sought to educate the public, advocate government policies that are consistent with scientific evidence on health and environmental issues, and counter industry's powerful influence on public opinion and public policies.