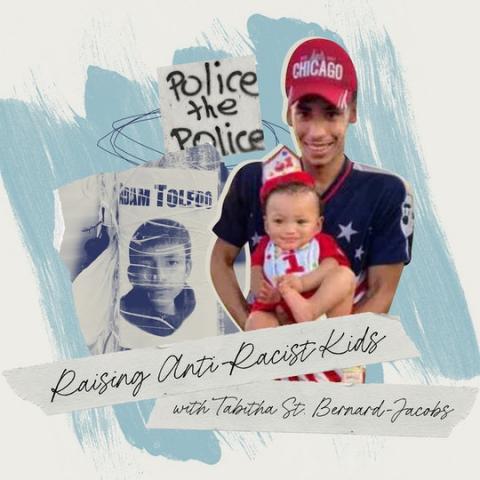 We're Raising Future Grownups — We Have To Talk To Our Kids About Police Killings
The past few weeks have been wrought with the type of pain that sits heavy in my body, existing and spanning into all areas of my life. It's a pain that many Black, Brown and Indigenous people live with. It's a pain that many mothers live with. I listened to Daunte Wright's mother recount the horrifying instance of her last conversation with her son moments before he was killed, his humanity laid bare by police who apparently did not see him as a whole person enough to distinguish between a gun and a taser. I did not watch the video of 13-year-old Adam Toledo being killed by police. The image of him, hands up, his body in submission, right before he was shot was difficult enough. I cannot imagine their mothers' pain. It is every parent's worst nightmare coupled with a nationwide rage at the systemic racism that leaves us in a space where we must live in fear for our lives, for the lives of our children.
I sat with all of this on my own, as a Black mother. Then, I faced my children, two mixed race kids with varying degrees of melanin in their skin but still existing in Black identities and bodies. I thought of what to tell them of Adam and Daunte and so many more. In truth, this is an ongoing conversation. At age 6, my son's attention span is three minutes, so my partner and I have been making space for these conversations in bite-sized doses applicable to his age. Here are some things that kids must know about these police killings:
"People who are killed by police are whole people."
When people are killed by police, so often, their characters are dissected and every little thing they did that could point to some guilt on their part is unearthed. Here's the truth. No one has the authority to take anyone else's life, no matter what that person has done. Not you. Not me. Not the police. So often, we uplift the person's perceived innocence and try to prove that they didn't deserve to die. No one deserves to be killed, no matter what they do. These people are whole people, with good moments, bad moments and everything in between. They are loved. They love. They belong to communities. They have passions and habits and they exist between and in these crevices.