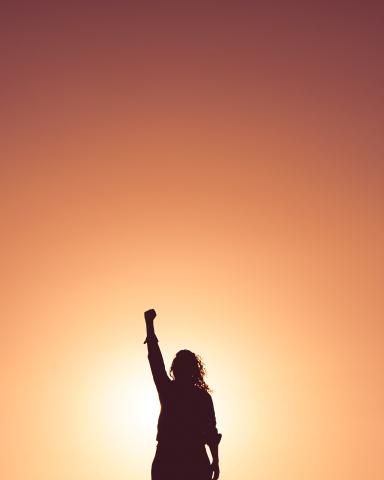 We're building a power network of Super Moms who make s**t happen
It's time to get back to work!  
In the year ahead, MomsRising will continue the fight to build a Care Economy, fight for justice and safety for all, turn out record numbers of mom voters for the November midterm elections, and so much more – all while staring down the ongoing pandemic. 
Yes, it's a lot! But together we are a powerful force, especially when we power up in smart and strategic ways. That's why MomsRising is looking for three Super Mom volunteer leaders in the states listed below to help shorten the distance between moms' voices on the ground and Washington, DC – Super Moms looking to unleash their organizing and leadership skills to create change. Are you interested?
Arizona, Alaska, Florida, Georgia, Illinois, Michigan, Nevada, New Hampshire, New Jersey, North Carolina, Ohio, Pennsylvania, Virginia, West Virginia, Wisconsin
*Click here to apply to join our exciting, new volunteer Beacons of Hope Community Leaders Fellowship program for Super Mom organizers. 
Are you – or do you aspire to be – a volunteer community leader who can make change happen for your family and loved ones, for your community, and ultimately for the country and our shared future? Someone who, with a little guidance and support, can make BIG things happen? If so, then MomsRising wants to partner with you for mutual guidance and support to build power and make change. 
The volunteer Beacons of Hope Community Leaders Fellowship program will develop your leadership as you mobilize your local community to take action. The program will build power as participants form a new national network of Super Moms who coordinate with and support each other to directly influence policy making. 
Apply now to join our exciting, new volunteer Beacons of Hope Community Leaders Fellowship program. 
Volunteer Program details:
Each volunteer Beacon Community Leader (or "Hub Leader") will build and lead her own Hub of volunteers, drawing from personal networks of family, neighbors, and friends, and from MomsRising members near them, with MomsRising backing them up every step of the way. 
Each volunteer Beacon Community Leader will organize one or more in-person or online events or actions every two months from a list of suggested activities or in consultation with MomsRising. Examples of organizing activities include holding postcard writing parties, organizing constituent meetings with the local offices of members of Congress, tabling at a farmer's market, and more. 
Each volunteer Beacon Community Leader will undergo a program orientation for education and networking, as well as participate in monthly program meetings for additional training and community building. 
In this 10-month program, each volunteer Beacon Community Leader will be offered a small advance volunteer reimbursement stipend. Each leader will also receive an advocacy toolkit with useful and fun items to help them build their Hubs, build the MomsRising movement, and build the grassroots power of moms and families.
After you apply, we'll follow up with you over the next few weeks by phone to talk through the program and answer any questions you may have. 
Please feel free to share this other Super Moms in your state who you think would be strong candidates for this program. 
Thank you for your interest, and for all you already do with MomsRising!