Join Us!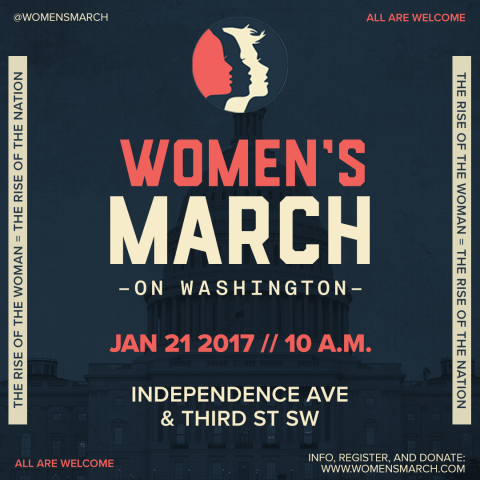 We'll be at the #WomensMarch! Join us!
On January 21, MomsRising is standing in solidarity with our families, children, neighbors, and hundreds of partnering women's organizations at the upcoming historic Women's March on Washington -- to protect our rights, our safety, our families, and our democracy, and to say NO to hate. How about you?
Whether you're marching in the district, attending an event in your local hometown, or showing your solidarity online
- we want know!
Sign up by following this link
and we'll keep you updated and send you details on how you can connect with MomsRising virtually during the march.