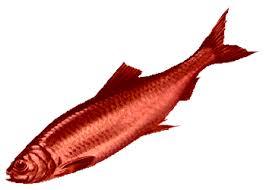 Wake Up Female Protagonists: COVID-19
If Octavia Butler  a cutting edge Black female science fiction writer, were alive today, what would she say? In her stories there were always female protagonists, she wrote herself into the story and took us with her. We are the earth loving sheros, the shape shifting elders, the isolated but actionable young women who somehow find places inside of ourselves that give us the courage (even if afraid) to take action. We are the ones who can find and build community under dire straits, who can supersede chaos to find love amidst it. If Octavia Butler were alive, I would be tuned into her channel because she would see what we refuse to. Never a sheep, always a Shepard, and a Black female one at that, she would notice what we overlook while obsessing over toilet paper, pillaging the frozen aisle, and binging on Netflix. 
I'm a conservative when it comes to certain things. Namely facts. I like numbers and how they tell a story and how that story can bring action. Good action, action based in data, not fear or neglect. Numbers rouse. Here are the numbers: in the last 60 days since it became public knowledge that COVID-19 existed as an unmanaged threat  over 6,000 people in the United States have died from it. The U.S. is a county with 327.2 million people in it.
On average in the US 7,452 people die a day from pre-corona causes and although this is not a new number, not enough people cared until now. In the United States, if we divide diabetes deaths equally over 12 months, 228 people die per day from diabetes alone. Yet there is no national guard, no national intervention, no state by state lockdown or stay in place orders. In the 911 attacks, 2,977 people died in one day but no one was told to stay home indefinitely. Even New York kept going amidst grief and tragic loss of life, with interstate transportation reopening by September 13th. And although the deaths caused in the US by diabetes and 911 don't qualify as contagions, according to the CDC, the flu which does, caused an estimated 23,000 deaths in the US in the last 6 months. Sit with these numbers, go back and read them again. We need to understand what we are dealing with.
The state by state movement to order people to stay at home and to ban gathering-which is the crux of social change- is slowly isolating members of this country to their homes (up to 212 million at the time of this writing). While the idea is to flatten the curve, which seems to make sense, not all public health officials agree.
Covid-19, while quickly spreading and still mysterious, is not inherently deadly. In fact our hospital shortages, at no fault of the health care providers within them, may be more deadly than the virus itself.  Our broken systems, exculusionary policies, lack of equity and humane practices have always been the most deadly of all. 
The COVID-19 crisis deserves serious management, care to those most vulnerable, proper medical supplies and equipment, and kindness coupled with response ability from all of us. And, amidst possibilities of militarization, the presence of food rationing, and the potential erosion of civil liberties, it requires critical thinking too. Fear cannot be the primary lens through which we view COVID-19 because fear kills things, including our ability to think critically and anxiety can too. 
In this current climate which includes conversations about where in this country gun stores qualify as essential services, ( Ohio, Illinois and Michigan gun stores have been deemed essential while in New York, New Jersey and Massachusetts they have not) we need to be paying attention. We are all under a lot of pressure but turning the power of analysis over to others and expecting them to hand us answers may not be the way through this storm. 
Let's scrub the Netflix and mainstream social media out of the corners of our eyes and begin to rapidly ask new questions.  Read the background. We all need to be informed and engaged in the process of figuring this out. Keep washing your hands, loving your people, practicing kindness and strategic distancing but don't tune out from your own deep knowing and common sense. We need women in order to survive not just this virus, but this moment in our country and our world. We need fact finding, politically savvy, truth telling, organizing, art making, unafraid women. Never sheep, always the Shepard. We have to change what we are looking at, or at the very least how we are looking at it. Tune in heroines, wake up femme and female protagonists. We need you.