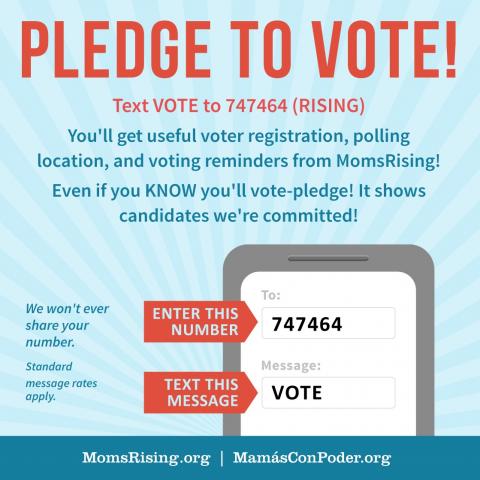 Some people have nightmares that involve a pack of rabid dogs chasing them. Not me. My nightmares are filled with images of geting to the polling place on Election Day after it's closed! Nooooooo.... It hasn't happened yet but it's dangerous to get too confident! 
Join me insuring against this voting nightmare and sign up for MomsRising's text message voting alerts right now.  
It's so simple - just sent the text message VOTE to the number 747464.  (Para los textos en español, envie un texto VOTAN a 747464.)  
When you join, we'll send you a limited number of timely texts to remind you about voting registration deadlines in your state, polling place information (right on your phone) and that all important Election Day reminder.   
On Election Day, we can rise together - but only if we make it to the polls on time!