VIDEO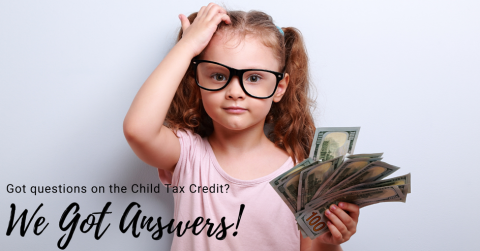 VIDEO: America Ferrera, Alyssa Milano Show You How To Claim Your $3,600 Child Tax Credit
The biggest direct cash investment in families since the Great Depression is happening RIGHT NOW, but 59 percent of American women don't know about it! 
America Ferrera, Alyssa Milano and some very cute kids are looking to change that.
The American Rescue Plan (ARP), which was just passed by Congress, includes up to $3,600 per kid 0-5 and $3,000 per kid 6-17 per year that can go directly into bank accounts.
Watch a special video to find out how to get this cash for your family.
White House Director of the U.S. Domestic Policy Council Susan Rice, U.S. Senator Sherrod Brown, U.S. Representative Suzan Delbene, U.S. Representative Judy Chu, and U.S. Representative Jamaal Bowman will be providing the answers on everything from how to get these funds and how to file your taxes for free to exactly how much cash you could be getting from the Child Tax Credit.
The #CareCantWait Campaign, MomsRising (that's us!), United State of Women, TimesUp and Caring Across Generations have joined forces to create this online how-to and spread-the-word event.