Victims and Witnesses Are Made Criminals When State and Local Police Enforce Immigration Laws
Rita Cote tried to do the right thing and ended up in jail because of it. In February 2009, local police arrived at her home in Tavares, Florida in response to a domestic violence call. Rita's sister Sonia had called the police, alleging that she'd been assaulted by her boyfriend. Rita wanted to help and translated for her sister, who, by then, was showing visible bruise marks around her neck. The police officers ignored the allegations and instead asked Rita and everyone else in the house for identification. They arrested Rita on supposed immigration charges, even after she produced i.d. Then they left the accused batterer in the house with Rita's three children, Rita's father, and Sonia. Until the ACLU of Florida got involved, Rita was unlawfully detained—and spent three weeks separated from her three young children and her husband, all of whom are U.S. citizens.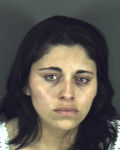 This Florida jurisdiction didn't have a law on the books resembling Arizona's SB1070. Nor did it have any federal immigration enforcement authority, such as that granted to state and local law enforcement by the 287(g) program—a program that has been found by the Department of Homeland Security's Office of Inspector General to be inconsistently implemented and lacking adequate training, oversight and meaningful protections to safeguard against racial profiling and other civil rights abuses.
In Rita's case, local police were simply acting on what they believed was their "inherent authority" to enforce immigration laws, an "authority" advanced through a 2002 Department of Justice (DOJ) Office of Legal Counsel (OLC) memo. Some state and local law enforcement agents have interpreted this memo as one that grants them the ability to arrest individuals they suspect of lacking legal immigration status. Civil rights groups have found this memo, unearthed by litigation under the Freedom of Information Act, as one that relies on faulty legal justification. Still, the memo overturned the federal government's historic stance that state and local police should not attempt to enforce the non-criminal provisions of immigration laws.
State and local law enforcement agents exercising "inherent authority" act without oversight or specific training in immigration law enforcement—which has resulted in civil rights violations. It is the "inherent authority" advanced by the DOJ's 2002 OLC memo that infamous Arizona Sheriff Joe Arpaio cites in justification as he continues conducting his immigration sweeps. Meanwhile, Arpaio's Maricopa County Sheriff's Office is currently under investigation by the Department of Justice for patterns and practices of discriminatory policing. It is also this "inherent authority" memo that the authors of Arizona's SB 1070 cited as a basis for the legislation that criminalizes unlawful presence in the state and directs police to check the immigration status of anyone they have "reasonable suspicion" to believe is undocumented.
Countering Sheriff Joe's troubling example are heads of state and local law enforcement including members of the Police Foundation—a national, nonpartisan, nonprofit organization dedicated to improving policing—and the Major Cities Chiefs—comprised of the chiefs of the sixty-three largest police departments in the United States and Canada—that have long recognized that state and local police have no business acting as immigration agents. Even Arizona's Association of Chiefs of Police has put out a statement on SB1070 asserting that immigration should be handled by federal authorities. Responsible state and local law enforcement are simply too busy policing their communities and pursuing serious criminal offenses to be saddled with additional roles and responsibilities they don't have the training or the resources to handle. Time spent asking people who appear foreign for their papers is time not spent targeting individuals who pose serious threats to their communities—a shift that overburdens the already stressed resources of state and local police.
Immigrant crime victims and witnesses have the right to come forward to those who are meant to provide security to their communities—without fearing that they will be targeted on civil immigration charges. The Police Foundation released a report last year asserting that when state and local police start acting as immigration agents and demanding papers, immigrant communities lose trust in law enforcement and this makes everyone in those communities, regardless immigration status, less safe.
Moreover, the Congressional Research Service found that there is a "high risk for civil rights violations . . . if state and local police do not obtain the requisite knowledge, training, and experience in dealing with the enforcement of immigration laws. Moreover, suspects of immigration violations may become victims of 'racial profiling' . . . ." Even international human rights bodies that the U.S. government helped create insist that, in order for the U.S. to comply with its obligations under the International Convention on Civil and Political Rights (which the U.S. ratified in 1992), only agents who have received adequate training on immigration should be granted the ability to enforce immigration laws. Neither Arizona's SB 1070 nor federal programs that rely on state and local police to enforce immigration laws provide training that international or domestic civil rights monitors would find adequate.
Arizona's SB 1070 and immigration enforcement actions by law enforcement under "inherent authority" will result in racial profiling—an unfortunately predictable result that is due to the federal government's failure to maintain control of immigration enforcement. By actively transferring federal authority to the states to enforce civil immigration laws through programs like the 287(g) Program and the Secure Communities Initiative, the federal government has set the stage for a law like SB 1070 to pass.
This should not be a partisan issue. Former Republican Governor of Florida Jeb Bush and Republican Congressman Connie Mack (representing Florida's 14th congressional district) have acknowledged the burdens and significant civil liberties issues, including potential constitutional rights violations, placed on law enforcement by measures like SB 1070 that implicate state and local law enforcement in federal immigration work. Only federal agents should have the authority to enforce federal immigration laws. It's time that the Obama Administration gets serious about reclaiming the federal government's exclusive authority over immigration enforcement, lest other anti-immigrant laws like Arizona's SB 1070 are unleashed across the country and create a patchwork of conflicting systems of rights and restrictions for non-citizens. The Administration should:
· rescind the 2002 DOJ Office of Legal Counsel (OLC) "inherent authority" memo that reversed historical trends to keep state and local law enforcement out of federal civil immigration work and the OLC should issue a new memo clarifying that state and local law enforcement agents may not enforce federal immigration laws absent formal authority granted to them by the federal government;
· revise the Department of Justice' June 2003 guidance on racial profiling to eliminate the loopholes created for national security and border searches, to include religion and national origin as protected classes, to apply the guidance to state and local law enforcement agencies, and to make the Guidance enforceable in a court of law;
· terminate the 287(g) program and all other federal immigration enforcement programs that rely on state and local criminal justice systems, including the Secure Communities Initiative and the Criminal Alien Program; and
· urge Congress to introduce and pass meaningful federal legislation prohibiting racial profiling. Congress must also do its part to introduce and pass this bill.
The Rights Working Group (RWG) is a national coalition of immigrant rights, human rights, civil liberties and national security organizations that formed after September 11th, 2001 and committed to guaranteeing human rights protections for all people in the United States.