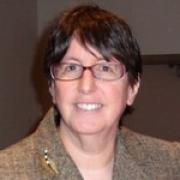 Sammie Moshenberg
Sammie Moshenberg is the director of Washington operations for the National Council of Jewish Women.
Blog Post List
There are bedtime stories and there are wake-up stories. The stories I heard last week in Birmingham, Alabama, as part of the We Belong Together delegation , were wake-up stories. They were stories that opened my eyes to the harrowing human dimensions of HB 56 – the nation's harshest immigration law. Seated on metal folding chairs, in the offices of HICA (Hispanic Interest Coalition of Alabama), surrounded by American flags, posters from protest marches, and – ironically – an old poster advertising a city-wide "fiesta," about 20 women from all over the country listened as seven women told...
I've never been to Alabama and yet it has featured prominently in my personal narrative. Just days before my 12th birthday in January 1963, George Wallace was sworn in for his first term as Governor of Alabama. The words from his inaugural address rang well beyond Alabama's borders: "Segregation now, segregation tomorrow, segregation forever!" Where I lived then in Baltimore, Maryland, the growing civil rights movement was beginning to have some impact (after all we were south of the Mason-Dixon line but just barely!). But George Wallace's words gave comfort and inspiration to the so-called...