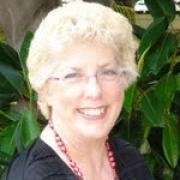 Cathy Carothers
Cathy Carothers, IBCLC, FILCA, is the Chair of the United States Breastfeeding Committee.
Blog Post List
There's no doubt about it – public awareness and support for breastfeeding is at an all-time high. In fact, we just may be reaching the "tipping point." Recent years have seen an unprecedented level of attention and commitment to improving the "landscape of breastfeeding support" and the media has taken notice . Breastfeeding may be a hot topic for journalists and reporters (not all of it positive). But take a look beyond the sensational headlines and you'll find advocates, health care professionals, employers, policymakers, and families working together to develop and implement real...
As breastfeeding advocates, we know the incredible impact the Family and Medical Leave Act (FMLA) has had on millions of families across the nation. Day after day moms come forward ready to share the story of their breastfeeding journey, telling of the barriers they faced and the ways they overcame them, or what would have made all the difference. We receive stories like this one: "I believe my twelve-week maternity leave was crucial to my breastfeeding success. My employer provided six weeks paid at 100%; then I continued with six more weeks from my "paid time off" (PTO) under FMLA. There is...