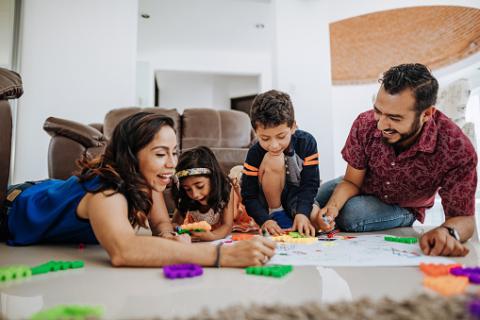 Use Your Parent Voice: Join Early Edge CA's Parent Advisory Committee
Being a mother and a full-time educator is no easy task on a typical day. Adding a global pandemic in the mix definitely takes a toll on trying to figure out how to juggle multiple facets of our lives. As parents navigating COVID-19, we have a constant pressure of being 100% present at work (if we are fortunate enough to work remotely), putting food on the table, and meeting the needs of our children. Now more than ever, it is crucial that we use our parent voice to speak on the ways in which our State and Federal policy-makers should ensure that families and children have the supports they need to not only survive this pandemic, but thrive beyond these unprecedented times.
Our partners at Early Edge CA support high-quality child care for young children across California. Because of this, they have take the step in providing parents with a platform to amplify their voice and share the priorities and needs of parents and guardians through the formation of Parent Advisory Groups. In Fall 2020, members that join these Parent Advisory Groups will have the opportunity to be part of conversations about how to improve child care, preschool, and supports for families in California. These meetings will take place virtually through teleconferncing platforms and are available in both English and Spanish. 
If you are a parent or guardian in the state of California with children between the ages 0-5 and are interested in using your parent voice, click HERE for more information about Early Edge CA's Parent Advisory Groups. You can also e-mail them at info@earlyedgecalifornia.org and let them know you are interested in participating in a Parent Advisory Group. 
We hope that you consider joining us as we stand up for childcare in California.