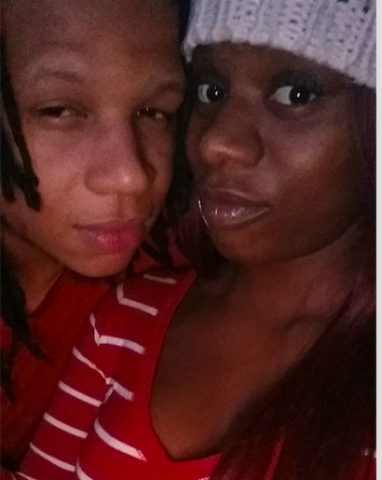 UPDATED - VICTORY! We MUST Stand Up for Pregnant Women!
UPDATE:
Thanks to your signatures, 7.5 months pregnant Kandace Washington was released from jail on bond, just two days after our petition was sent to Judge Stevens! 
Less than two weeks ago, you took action to urge Kandace's release from Jefferson County Correctional Facility where she was not getting the prenatal care she needed for her high-risk pregnancy. 
This is where you stepped in. You joined us and the Texas Jail Project to demand the release of Ms. Kandace Washington on bond to ensure her access to appropriate prenatal care for her health and her unborn baby's protection. Within a few days, we amassed over 13,000 signatures standing with Kandace, who was pre-trial, not convicted of a crime and being held on a non-violent charge.
Any amount would help us to reach our goal to help Kandace and her family move forward!! Thank YOU for all that you do!
---
Original Post:
Kandace Washington is 7.5 months pregnant, high risk, and is currently being held at Jefferson County Correctional Facility where advocates report that she is not receiving the necessary exams by medical staff trained in high-risk pregnancy and was denied prenatal vitamins until an advocate filed a complaint with the Texas Commission on Jail Standards. Delaying her release puts her life and the life of her unborn child at risk.  
Texas has the highest rate of mothers dying during pregnancy. 
At a bond hearing this past Monday, Judge John Stevens refused to release Kandace on bail or on a personal recognizance bond* despite the fact that her pregnancy has been deemed "high-risk," she is not a flight risk and has not yet been convicted of the non-violent charge against her. 
Diana Claitor, Executive Director of Texas Jail Project, who has been monitoring the situation since Ms. Washington was booked into the jail on July 9th, explains: "Jefferson County Correctional Facility, like many others in the state, is not set up to provide medical care for at-risk pregnancies. In that jail's 2016 report on pregnant inmate care, they said that the majority of their medical care is provided by a physician's assistant."
If Kandace were at home while on bond, she would be receiving medical care from her ob/gyn doctor at University of Texas Medical Branch as she awaits her hearing. Instead, she is facing her high-risk pregnancy needlessly alone, scared and without access to the health care she and her unborn baby need. 
Kandace isn't alone. Too many women, including pregnant women, are incarcerated in our nation right now. In fact, women, including moms, are the fastest growing segment of the incarcerated population. Between 1980 and 2014, the number of women in prison in the United States increased by more than 700%; with women of color unfairly and disproportionately impacted by our country having the highest incarceration rate in the world. In fact, Black women accounted for 53% of all women stopped by police even though Black women only make up 13% of the female population in the US. Racial profiling is doing harm in our nation throughout every aspect of our criminal justice system, including with pregnant mothers.
Time and time again, we see systemic racism play out through our nation's criminal justice system, forcing people of color to suffer in conditions they should not have to bear.  For instance, in 2012, Nicole Guerrero was left unattended while in labor in the Wichita County Jail in Texas, begging for help. The child died after Nicole had to deliver it by herself.
In Texas, 300 to 500 pregnant women are booked into county jails each month, and dozens gave birth while in custody last year. Pregnant women report not getting enough food. They say the notoriously uncomfortable sleeping mats cause back pain. And they feel mistreated and disrespected by guards. One woman in a Travis County lockup last year said she was shackled to her hospital bed while delivering her baby. The number of incarcerated women in the U.S. has quadrupled since 1980, but jails and prisons have often neglected the needs and treatment of pregnant inmates.
Jarvis Cooper, partner and father of Kandace Washington's baby, stated "We are just so worried about our baby and it seems like nobody else is—it's almost like they don't think of us as humans."     
Join us and the Texas Jail Project to call for Kandace's immediate release. 
We will not sit back and watch as the justice system leaves pregnant women and their children to die. Being poor and Black should not be a death sentence. That's why MomsRising is working with Texas Jail Project and calling on its members to petition Judge Stevens to release Kandace Washington on bond immediately.
We must stand up together for the lives of pregnant women!