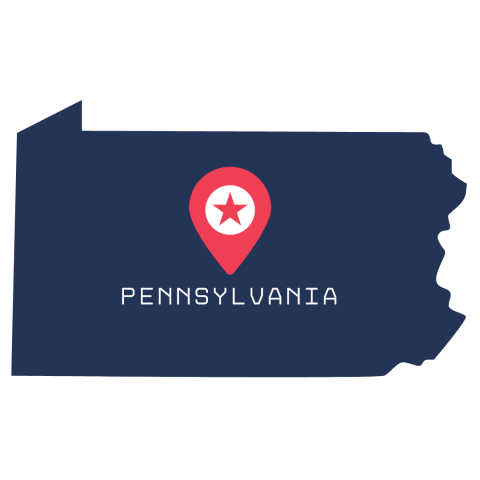 UPDATED! Pennsylvania! Your Voting Information and Deadlines
The 2020 General Election is going to be an important one and we are doing our part to share as much relevant information to help you with early voting. The process to request an early ballot may be a multi-step process depending on your state's requirements. Stick with it and exercise your right to vote.
Pennsylvania
Key Dates
Oct 19    General Election Registration Deadline

Nov 3    General Election NOTE! Your mail-in ballot must be postmarked on or before 8:00 p.m. on November 3, 2020. 
How to Vote Early in Pennsylvania
To vote by mail-in ballot, submit your application by 5 p.m. the Tuesday before Election Day. Your ballot must be postmarked by 8:00 p.m. on November 3, 2020. 
Voting by mail is secure & easy! Track your ballot status here: https://www.pavoterservices.pa.gov/Pages/BallotTracking.aspx 
Any eligible PA voter can vote by mail this year! Request your ballot by the 10/27 deadline (much earlier if you can!)  https://action.momsrising.org/signup/ballotready_future
Make Sure your Mail-in Ballot Counts! 4 Essential steps
1. Complete your ballot exactly as instructed. Watch for pen color, where to sign, etc. 
2. Dress it properly! 
You must use BOTH envelopes:

Put your ballot in the smaller secrecy envelope that says "Official Election Ballot" and seal it. 
Put the smaller secrecy envelope in the larger ballot-return envelope that says "Business Reply Mail" on the front. You should not need postage, but double check! 

You're not done yet! Be sure to sign, date, and seal the outer envelope. Be sure to complete the "Voter's Declaration" on the back. 
3. Return your ballot as early as you can. You can return by mail, or drop it off at your County Board of Elections, a satellite voting location or at a secure drop box
4. Track it! You can follow your ballot's journey on the state website here: the state's online tool. 
Overseas Vote: https://www.overseasvotefoundation.org/vote/home.htm
Restore Your Vote: https://campaignlegal.org/restoreyourvote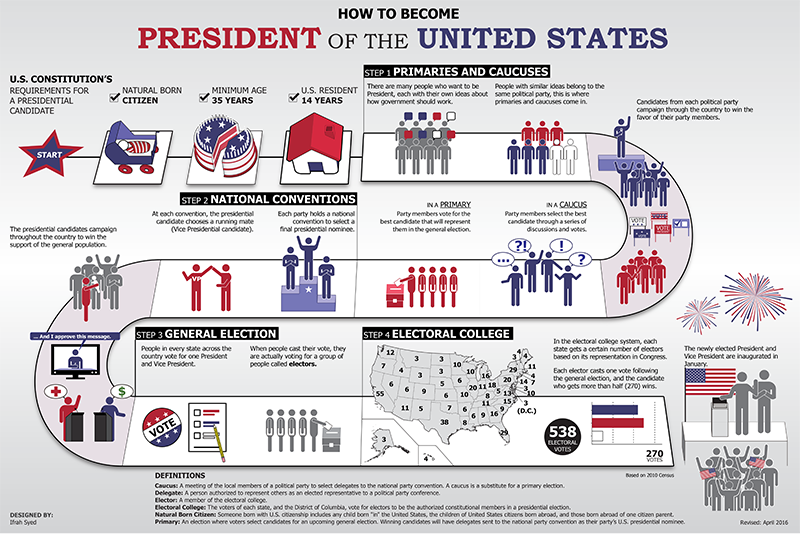 What is the Electoral College?
An election for president of the United States happens every four years on the first Tuesday after the first Monday in November. The next presidential election will be November 3, 2020.
During the general election, Americans go to their polling place to cast their vote for president. But the tally of those votes—the popular vote—does not determine the winner. Instead, presidential elections use the Electoral College. To win the election, a candidate must receive a majority of electoral votes. In the event no candidate receives a majority, the House of Representatives chooses the president and the Senate chooses the vice president.
*Information from https://www.usa.gov/election
Want to get involved?