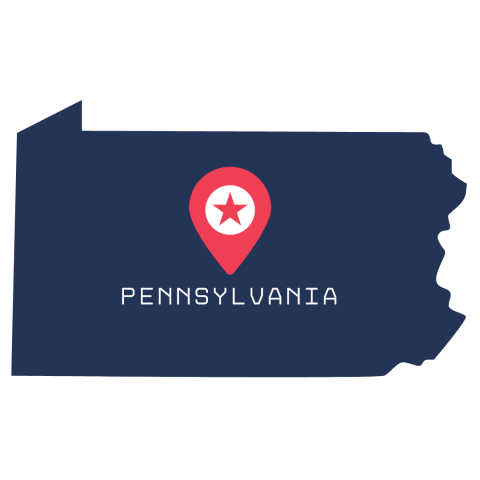 UPDATED! Pennsylvania! Your Voting Information and Deadlines
The 2020 General Election is going to be an important one and we are doing our part to share as much relevant information to help you with early voting. The process to request an early ballot may be a multi-step process depending on your state's requirements. Stick with it and exercise your right to vote.
Pennsylvania
Key Dates
Oct 19    General Election Registration Deadline

Nov 3    General Election NOTE! Your mail-in ballot must be postmarked on or before 8:00 p.m. on November 3, 2020. 
How to Vote Early in Pennsylvania
To vote by mail-in ballot, submit your application by 5 p.m. the Tuesday before Election Day. Your ballot must be postmarked by 8:00 p.m. on November 3, 2020. 
Registered voters can apply to vote by mail-in ballot for an election.
Military and overseas voters should visit the information for military and overseas voters web page  for information on how to obtain a ballot.
By Mail 
Beginning 50 days before an election, voters can download a  mail-in  ballot application form at  votespa.com. Print, complete, sign, and deliver or mail the application to your  county election office.
In-Person
Beginning 50 days before an election, voters can stop by a county election office to apply  in  person. If the county's ballot is finalized and available, you may request and promptly receive your mail-in ballot.  Find a county election office near you.
Absentee Voting
You must be a registered voter to submit an application to vote absentee. You may check whether you are registered to vote in Pennsylvania using Find Voter Registration Status.
You cast the ballot by returning  it to  your county's  election office.
Application for Absentee ballot in English
Application for Absentee ballot in Spanish
***More on the recent Pennsylvania Supreme Court ruling on mail-in and absentee voting: 
"After consideration, we adopt the Secretary's informed recommendation of a three-day extension of the absentee and mail-in ballot received by deadline to allow for the tabulation of ballots mailed by voters via the USPS and postmarked by 8:00 p.m. on Election Day to reduce voter disenfranchisement resulting from the conflict between the Election Code and the current USPS delivery standards, given the expected number of Pennsylvanians opting to use mail-in ballots during the pandemic," the court wrote in its decision.
***More on updates to PA voting rules:
Counties may have satellite election offices and ballot drop-boxes.
Poll watchers must reside in the county in which they observe the vote.
Register to vote/Check your voter registration: https://action.momsrising.org/signup/check_registration_R2V/ 
Overseas Vote: https://www.overseasvotefoundation.org/vote/home.htm
Restore Your Vote: https://campaignlegal.org/restoreyourvote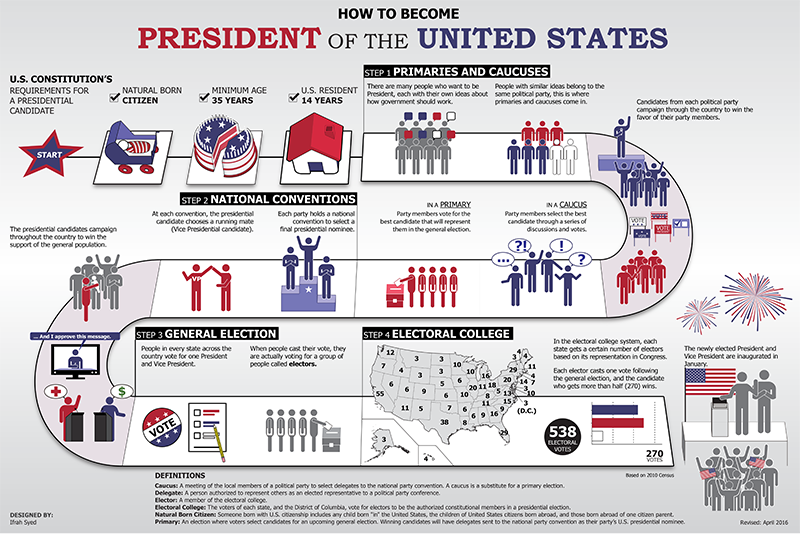 What is the Electoral College?
An election for president of the United States happens every four years on the first Tuesday after the first Monday in November. The next presidential election will be November 3, 2020.
During the general election, Americans go to their polling place to cast their vote for president. But the tally of those votes—the popular vote—does not determine the winner. Instead, presidential elections use the Electoral College. To win the election, a candidate must receive a majority of electoral votes. In the event no candidate receives a majority, the House of Representatives chooses the president and the Senate chooses the vice president.
*Information from https://www.usa.gov/election
Want to get involved?