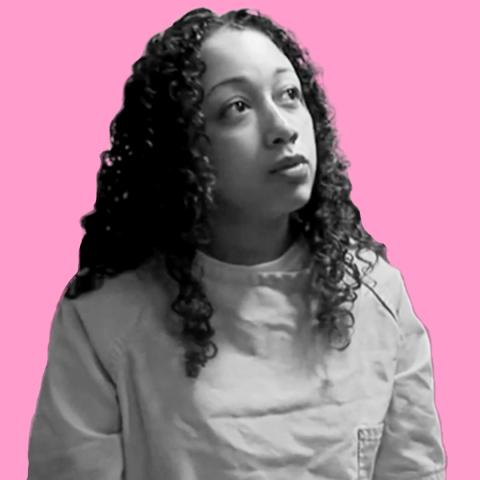 UPDATED! Let Cyntoia know you are with her!
*** Did you see this campaign? MomsRising is fighting for Cyntoia Brown, and your signature is still urgently needed.
Please take a few moments to sign our petition asking Governor Haslam to grant Cyntoia Brown clemency NOW!
Read on for all the details, and thank you for all you do.
***
Yesterday Tennessee Governor Bill Haslam issued clemency for 11 people.  Governor Haslam pardoned seven people and shortened the sentences of four others--he made no mention of Cyntoia.  This is a slap in the face to the thousands of people across the country who have been demanding her freedom.  Lets keep up the pressure on Gov. Bill Haslam. Because of your support we have been able to flood Gov. Bill Haslams office with thousands of calls and emails everyday for the past several weeks. We must keep calling and emailing. So if you have called already please consider calling again.
We want Cyntoia to know that we are with her in this struggle as we continue to demand her clemency. Here are some ways to support her and let her know we are with her.
1. Write a letter to Cyntoia and we will send it in the mail. You can also send her a letter or postcard directly using this address:
Ms. Cyntoia D. Brown #410593
Tennessee Prison for Women
2 North, B49
3881 Stewarts Lane
Nashville, TN 37218-3302
2. Put money on Cyntoia's books via JPay or Moneygram.
JPay: Visit JPay.com. Enter Tennessee for state and use ID #00410593. If you receive an error saying payment didn't go through, try again later or give via Moneygram.
Moneygram: Go to a physical Moneygram location. Request to "Pay a Bill". Have the agent enter 6188 for Tennessee Department of Corrections. Use her name, "Cyntoia Brown" and account number, "410593Brown".
Thank you for joining this national effort to free Cyntoia Brown. For up to date information on national actions please visit freecyntoiabrown.org.
#Clemency4CyntoiaBrown.