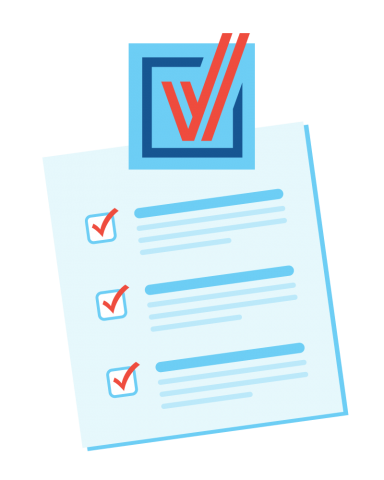 UPDATED! It's #ElectionDay! Here's Everything You Need To Find Out Where to Vote Locally.
It's go time. #ElectionDay is here - and we are here to help you find out where & how you can vote near you.
→ Here are three simple steps:
1- Find out WHERE you can vote: 
All you have to do to get your own local voting options for your area is to click this link, put in your address, and then your customized local voting options will pop on your screen. Here's your one stop voting resource to find out where & how you can vote locally near you: https://action.momsrising.org/signup/ballotready_future/

*If you're voting by mail and already have your ballot, please fill it out, double read the mailing instructions, and bring it to a dropbox or mailbox near you ASAP.  Since we're so close to Election Day, putting your vote-by-mail ballot in a dropbox is best if there's one near you.  Our handy widget can let you know dropbox locations too: https://action.momsrising.org/signup/ballotready_future/
2- Make Your Plan To Vote & Have Fun!
Now that you've figured out where & how you're going to vote, you can make your voting plan. Mark the time you plan to vote on Election Day, 11/3/2020, in every calendar in your house and computer!  We aren't kidding!  This is a HUGELY important moment. As voters, we make the future. So make a meeting or appointment with yourself to vote. Put it in your google calendar (if you have one), your wall calendar (if you have one), and on any and every calendar everywhere! Let's mark the day and voting way to celebrate exercising our right to vote! 
Speaking of celebrating, be sure your voting plan includes some fun: A special voting snack, a fun soundtrack, and if you're voting in-person: A facemask, hand sanitizer, a fully charged phone (and possibly a backup battery), and maybe even a fun folding chair & cozy blanket. If you're going to have to wait in line to vote, make it like a parade to democracy.  Bring snacks! Play music!  Plan ahead to stand in line with friends and family -- and be able to hold line spots if people need breaks.  Plan for fun!
3- Be a Voter and Raise a Voter
You can double your impact by involving your kids in voting-- AND keep them entertained while you vote.  Be a voter and raise a voter! MomsRising has some great activities you can do with kids relating to voting whether you're voting at your kitchen table or standing in line while wearing a face mask (and socially distanced, of course) to vote.  When you engage your children in voting activities, you won't have to get childcare to vote AND you'll raise future voters. And, if your kids are adults and voters, then take a moment to check in with them about their voting plan -- and maybe even make a date to vote together via ZOOM if you're voting by mail, or to stand in line together if you're voting in-person. 
*Here's a link to fun activities around voting to do with kids of all ages so they can be part of you being a voter and raising a voter: https://www.momsrising.org/blog/crafts-activities-and-ideas-to-celebrate-voting-with-your-kids 
That's it! You're done!  Happy voting!!!  
*BONUS STEP!  Help 3 People Make A Plan to Vote:  Reach out to at least 3 people to help them double check that they have all the information they need about where & how they can vote so they can make a plan to vote.  You can do this by texting this resource link https://action.momsrising.org/signup/ballotready_future/ to  three (or more!) people, posting it on social media, emailing it, or other. Here's sample content that you can cut & paste if you want:
→ Hey, Election Day is TODAY and everyone needs to vote by COB Tuesday, November 3rd. Time flies.  I have a great resource to share with you in case you need to find out where & how you can vote locally.  Just go here for all the info, which is customized for you after you fill out the form:  https://action.momsrising.org/signup/ballotready_future/   And, after you make your plan to vote, please pass on this resource to 3 other people. Let's make sure everyone who wants to vote, can vote! Thanks! ← 
RESOURCES: 
*Help If You Encounter Barriers While Voting: If you encounter problems voting, then call the election protection hotline at 1-866-OUR-VOTE and you'll get personalized help. 
*The One-Stop Voting Resource: Here's that link again where you can find out about early voting options near you, get details about where to in-person vote if you so choose, and get everything you need to make your plan to vote: https://action.momsrising.org/signup/ballotready_future/
*Detailed Voting Information By State: Here's even more detailed information by state for you where you can dive into the websites for local elections and more: https://www.vote.org/covid-19/?partner=843400