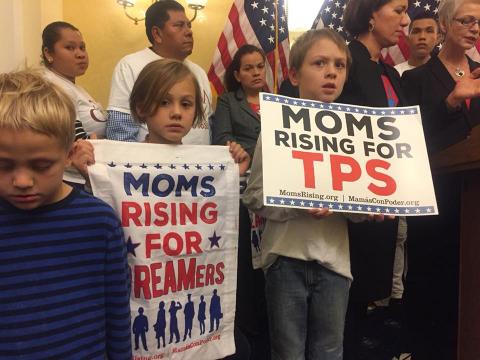 Trump Immigration Framework An Insult, Not a Serious Proposal
The framework for immigration the White House released yesterday is not a serious proposal for sound immigration reform. Instead, it continues the shameful immigration policies this administration has tried to advance since President Trump took office. It uses DREAMers as pawns in a plan to advance a racist, anti-immigrant agenda that will cause grave and lasting harm to our families, economy, and our country.
 
Congress should reject the new Trump plan out of hand and focus on a bipartisan solution to the problem President Trump created with his callous decision to end DACA, the Deferred Action for Childhood Arrivals program. Every day since, more young immigrants have lost their status and hundreds of thousands of people have been forced to live in fear that they will be separated from their families and sent away from the only homes they've ever known.
 
DREAMers were brought to the United States as children and must be allowed to live, learn, work and contribute to our communities and our economy. They make our country stronger.
 
The moms of America understand what President Trump and his nativist staff apparently do not -- that diversity is what makes our country strong and prosperous, not the opposite. DREAMers are not pawns to be used as a bargaining chip to advance an extreme anti-immigrant agenda – and they should not have to wait any longer for the stability and security they deserve. The White House framework is an insult that undermines our country's values. Congress must reject it.