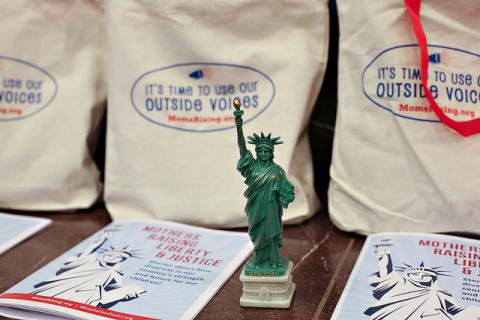 Trump Administration Decision to Deport Nepali Families 'Callous and Heartless'
Deporting thousands of families who came to the United States after Nepal's 2015 earthquakes is callous and heartless. Nepal has not restored its infrastructure and cannot provide adequate food, water, housing and health care to those who return, especially at this time when the country is plagued by civil unrest. Revoking Temporary Protected Status (TPS) for Nepali families, who are working hard and are an important part of their communities here, is part of the Trump administration's deeply disturbing pattern of hostility toward immigrants, including immigrants who currently have legal status.
We urge Congress to step in and block this decision and to counter all the Trump administration's unconscionable actions to revoke TPS status for immigrants from countries that are not able to provide for returning families.
Our nation suffers every time the Trump administration takes an action like this, which undermines our values and belies our promise, enshrined on the Statue of Liberty, to welcome 'the tempest-tossed' to our country. The moms of America know that sending families to unsafe conditions is cruel, and that our country's diversity is what makes us strong and prosperous, not the opposite. We intend to fight every cruel, unjustifiable action the Trump administration takes that imperils immigrants.