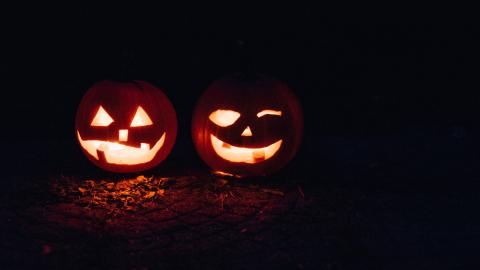 Treat Your Kids This Halloween With Social Emotional Skills
Halloween is almost here! Your kids will be transforming into witches and warlocks and getting lots of tasty treats.
Yet this spooky holiday is more than dressing up and eating handfuls of candy corn--your children will be interacting with their peers and others in your community. As the NBC Education Nation Parent Toolkit highlights, "stellar social skills are just as important on this holiday as they are on any other day, but Halloween can be the perfect opportunity to teach your child about being gracious and about the rewards (candy!) that come from being respectful!"
So in addition to candied apples and other tasty treats, Halloween can be a great time to treat you and your children to some holiday fun that also develops their social and emotional skills. According to CASEL, social-emotional skills are the skills that help us "communicate and interact with each other, understand and manage our emotions, set and achieve positive goals, feel and show empathy for others, establish and maintain positive relationships, and make responsible decisions." For more on social emotional development, take a look at the first blog post in our #MomsReading series.
So now what? We've got you covered! Here are some tips and tricks to ensure your little ghosts get the most out of their Halloween experience:
Pumpkin carving and gourdish games
Have fun with some Pumpkin Feeling Faces activities! Yanique Chambers - clinical social worker, mom of three, and super blogger has great (and fun!) activities support your families social and emotional intelligence this Halloween. Visit her blog here for more (including some great resources from CASEL experts). Below are some of our favorites and some MomsRising pumpkin carving templates to inspire your this Halloween.
Cut out the faces (templates can be found here!)  and pin them to a real pumpkin.  Ask your child what feelings the face represents. Ask them to come up with words that describe the emotion represented.

Print out two sets of pumpkin feeling faces and play the Game of Memory where you try to find matching pairs

Play feelings charades! Have your child act out the feelings on the cards while you or someone else tries to guess what feeling they are acting out.
Trick-or-treating
Pick out a trick-or-treat bag with your child! This can either be a store bought one or you can create and decorate your own. Once you have the bag, practice how your child can accept treats with gratitude. Trick-or-treating can provide an opportunity to discuss waiting,patience, and gratitude.

Remind your children that their costume is only temporary and talk to then about being polite even when they are wearing a costume.. The combination of lots of sugar and funny costumes to hide behind can affect their behavior. Help them by discussing howthey can have fun, but also be courteous to others.

Map out your trick-or-treating route and discuss safety tips with your child.  You may also want to provide them with a flashlight with fresh batteries or glow sticks. The American Academy of Pediatrics also recommends that you make sure that your child's costume is bright and reflective, flame resistant, and that any mask that he wears doesn't limit his eyesight. This will make sure that both you and your child feel secure.

Lastly, have your child pick out the treat  your household will give to trick-or-treaters! Remind them that water or healthy snacks are great options.This will help them practice their decision making skills as well as teach them a lesson in kindness and healthy eating!
Have any Halloween themed ideas? Tell us in the comments below or tweet your tips to us at @MomsRising and @MamasConPoder with the hashtag #MomsReading.