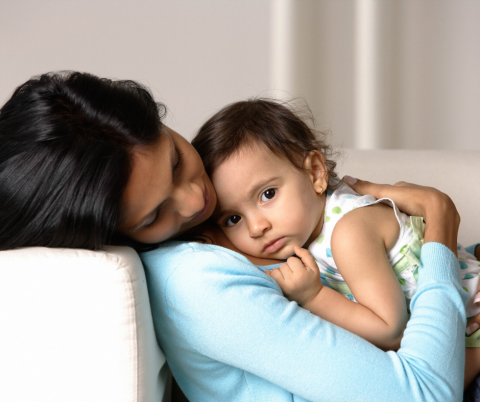 Top #5Actions of the Past Week: July 3, 2020
July 4th weekend is here, the official start of a summer unlike any other for many, and just four months away from the November election. JUST. FOUR. FAST. MONTHS. The clock is ticking and your voice, your action, your attention is needed more than ever.
So for the #5Actions this week, we urge you to put your mark on a map to be a Beacon of Hope for others and show that you're planning to help get out the vote for the November elections (Don't worry! We'll share lots of ways you can help get out the vote in the coming weeks). We also have additional critically important actions this week for you to take, including: Demand Justice for Elijah McClain; Support Testing, Masks, and Health Care; and Moving Forward Unemployment Insurance. Lastly, what are your COVID-19 back-to-school concerns?
Thank you for the tremendous work you're doing in this transformational moment in history!
The Election is just FOUR short months away!
**ACTION: Put your mark on the map to be a Beacon of Hope for others by showing that you're planning to help get out the vote for the November elections!
BACKGROUND: In the middle of a pandemic—when millions are losing their health insurance and hundreds of thousands are experiencing a terrible health care crisis—President Trump has: cut funding for COVID-19 testing; refused to encourage people to wear masks to stop the spread of coronavirus despite scientific research showing mask wearing is essential to slowing the pandemic; and filed a brief with the U.S. Supreme Court to strip health care coverage away from tens of millions of Americans, which will make the pandemic far worse.
**ACTION: Tell President Trump and Vice President Pence: This mismanagement of our COVID-19 crisis must stop. Take immediate action to protect our health!
BACKGROUND: Unless the U.S. Senate takes action soon millions of unemployed workers will lose the $600 per week boost in unemployment insurance benefits on July 31st. With an unemployment rate still sitting at around 13.3% and 59% of CEOs saying they are implementing hiring freezes, now is NOT the time for Congress to short change struggling Americans and undercut our economy.
< br/>We need the U.S. Senate to follow the House's lead and take immediate action to extend unemployment insurance benefits for millions of workers!
**SIGN OUR LETTER NOW to your U.S. Senators urging them to extend the $600 per week for unemployed workers and stand up for our families and our economy!
BACKGROUND: Elijah McClain -- a young Black man who loved animals, a violinist, a highly regarded massage therapist, and a person beloved by his community -- was simply walking home from the store after buying iced tea when police officers in Aurora, Colorado detained and murdered him nearly a year ago. The officers who murdered Elijah have yet to be fired or charged. No mother should have to go through what Elijah's mom is going through. No one should lose their life to the police.
**ACTION: Demand that Colorado Attorney General Phil Weiser hold the officers who murdered Elijah accountable, starting with their immediate arrest and criminal charges filed against them.
5. Tell us about your COVID-19 back-to-school concerns
BACKGROUND: States around the country have started to roll out their plans for getting kids back to school and child care. These plans look different in every state and we know it has created some questions and anxiety for you. Personal experiences are powerful and can make a HUGE difference in helping elected leaders understand what real families are going through during this pandemic. That is why we are hoping you can share your thoughts with us!
**ACTION: Tell us about your concerns and thoughts around COVID-19 back-to-school plans.
P.S. – We cannot tear immigrant children from their families during COVID 19! #FreeTheFamilies: Take action and sign this letter to President Trump, Congress and ICE to make sure families are released together.