Top #5Actions of the Past Week: July 10, 2020
Greetings. Summer is here. It's hot. And the drumbeat of urgent actions in need of your support continues. This week's list of top actions demanding justice for Vanessa Guillen, demanding immigrant children being held in ICE Family Detention Centers are released by the July 17 deadline, and urging the U.S. Senate to both protect unemployed workers and pass comprehensive paid family and medical leave. Scroll down to easily click through and sign each, then be sure to share with your family and friends, too.
Thank you for all you do, and here's the list ->
1. #FreeTheFamilies NOW!
BACKGROUND: Children and parents who came here seeking safety from violence and persecution were instead thrown behind bars, often in crowded conditions with inadequate hygiene and negligent medical care in the face of COVID-19.
In response to this, within the last week, U.S. District Judge Dolly Gee ruled June 26 that all children detained for more than 20 days at ICE Family Residential Centers (FRCs) be released no later than July 17, 2020. This is in accordance with the Flores Settlement Agreement, which only covers children.
While we applaud Judge Gee's decision, we are very concerned ICE may use this court order to attempt to tear children away from their parents again. We cannot let this happen.
This is why we are urging President Trump and our members of Congress to immediately call for families to be released together and demanding that ICE comply with the judge's order and release all families—together.
**ACTION: Sign this letter to President Trump, Congress and ICE to make sure families are released together!
**ACTION: Firma la petición para el congreso ============>
2. Tell us about your COVID-19 back-to-school concerns!
BACKGROUND: We want to hear from YOU about your COVID-19 back-to-school concerns! States and districts around the country have started to roll out their plans for getting kids back to school and child care. These plans look different in every state (and sometimes the school districts plan is different than the states!) and we know it has created some questions and anxiety for you.
**ACTION: Personal experiences are powerful and can make a HUGE difference in helping elected leaders understand what real families are going through during this pandemic and in return influences the policies they write. That is why we are hoping you can share your thoughts with us!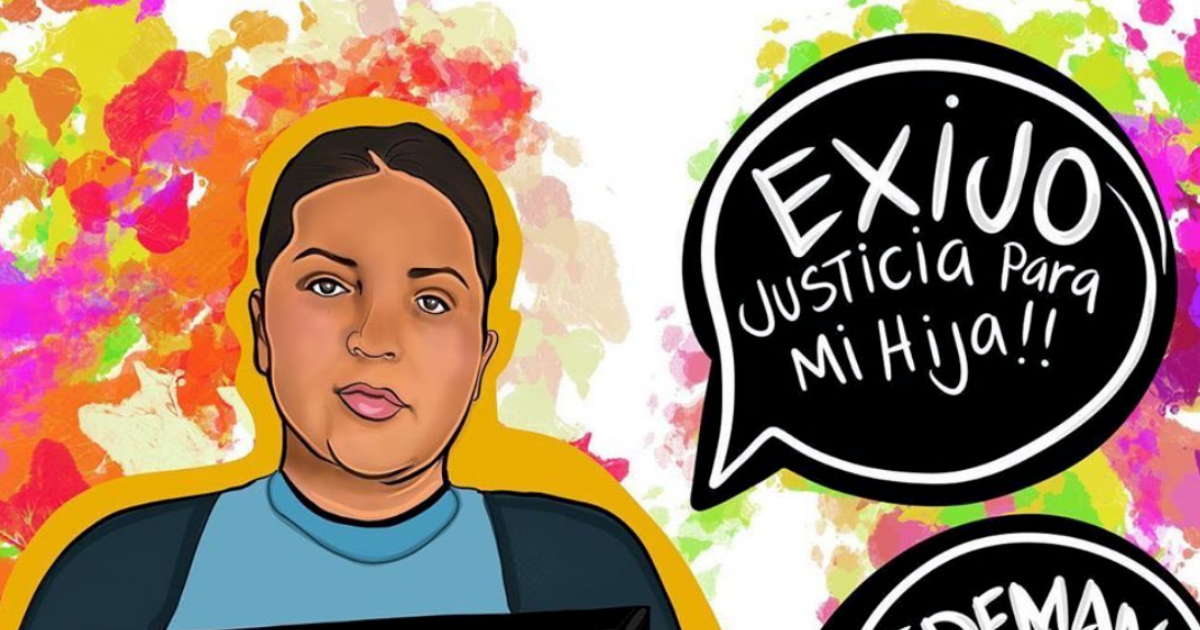 3. Demand Justice For Vanessa Guillen!
BACKGROUND: No mother should be afraid that their child serving the country will be harassed and killed by another soldier in the U.S. Army. We are joining Vanessa's family to demand a congressional investigation. The U.S. Army failed to keep this young soldier safe and Vanessa's family deserves answers and justice.
**ACTION: SIGN OUR LETTER TO CONGRESS
4. SIGN NOW! The Senate needs to protect unemployed workers!
BACKGROUND: Unless the U.S. Senate takes action soon millions of unemployed workers will lose the $600 per week boost in unemployment insurance benefits on July 31st. With an unemployment rate still sitting at around 13.3% and 59% of CEOs saying they are implementing hiring freezes, now is NOT the time for Congress to short change struggling Americans and undercut our economy.
**ACTION: We need the U.S. Senate to follow the House's lead and take immediate action to extend unemployment insurance benefits for millions of workers!
5. Send a Letter to the Editor to Help Win Paid Leave for All!
BACKGROUND: In this pandemic we need our elected leaders to prioritize paid leave for all, not paid leave for some. Our US Senators must include comprehensive paid family and medical leave and earned sick days in the next COVID-19 relief bill. We cannot safely reopen the country without access to paid leave to use to recover from illness or to care for family members who need us. The House of Representatives have passed their bill, and now the Senate must act!
**ACTION: Send a letter to your local paper calling on Congress to pass comprehensive paid family and medical leave and earned sick days in their next COVID-19 relief package!
Thank you for all you do, and have a good weekend.
-- Nadia, Elyssa, Xochitl, Ruth, Kristin, Jordan, Karen, Anita, Nate, and the rest of the Momsrising / MamásConPoder.org Team
P.S.: What does defunding the police REALLY mean? We've got you covered—we break it all down for you and let you know that we have options when it comes to how our hard-earned tax dollars are spent. Do we want to spend millions and millions, even billions of dollars to fund militarized police forces with mine-resistant armored vehicles performing "routine police duties" in our towns? Or reallocate that money to provide programs to make our kids future healthier, safer, and brighter? Defunding the police means we can then invest in our communities' everyday needs. These funding decisions have real impacts on our kids' lives. So speak out at your local city council meetings! Because local budgets set the agenda. Let's make sure they reflect our values. Please watch Elyssa's video and share widely!
P.P.S.: On March 13th, Breonna Taylor was in her home in Louisville, Kentucky, when officers from the Louisville Metro Police Department (LMPD) broke through her door without even knocking, fired off more than 20 bullets, and shot Breonna eight times, killing her in her bed. Demand that the officers responsible be charged for Breonna Taylor's death!