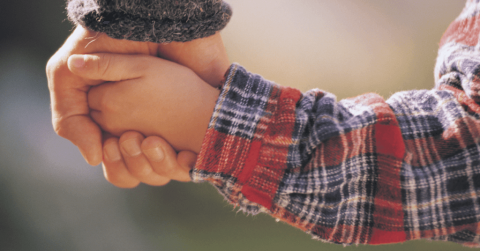 Top #5Actions of the Past Week: Friday, May 27, 2022
There are not enough words to express the intense grief that we feel about the senseless violence and loss of lives in Uvalde, TX this week, and in Buffalo just days prior. The families and communities of those taken too soon will remain forever incomplete and deeply traumatized.
Lives and communities will continue to be shattered by gun violence so long as meaningful changes are not made to gun laws. Too often, raising those concerns has been brushed off as "too soon". With shorter gaps between these mass murders there is no time to let the waters settle or even grieve before the "next time" happens. We must rise up together and demand sensible limits around gun access. We must ensure conspiracy theories are swiftly and fiercely denounced so that white supremacy, anti-semitism and racism cannot prevail. And to do so, we must share our stories, loudly, until we cannot be ignored.
The reality is that more guns do not reduce gun violence. Increased police presence does not reduce gun violence, and adversely impacts students. Schools should be a safe place for children to learn and grow emotionally and academically and parents should be able to send them there without fearing they may not come home again.
-- Selina, Gloria, Beatriz, Nate, and the rest of the MomsRising / MamásConPoder Team
The tragedy at Robb Elementary has left us without words.
The last few days have been tough for families across America as we once again witnessed mass gun violence, this time at an elementary school, in Uvalde, TX. Beyond holding our children a little tighter and grieving for the families and community affected, it can be hard to find the right words to explain an understandably scary event. Here is some great advice to help you navigate this hard topic while you take some time to unplug from the 24hr news cycle and connect with your family.
Together we can help our children navigate these tragic events and offer them comfort.
Buffalo: Stop violence by fighting white supremacy - Congress MUST act
The Buffalo shooter posted a white supremacist, anti-Semitic manifesto. It clearly shows that he had been radicalized by the repugnant, baseless "Great Replacement" theory, a conspiracy theory that preposterously asserts that white Americans are being purposely and intentionally replaced by immigrants and people of color to dilute the power of the white majority. The white supremacy that led to the murders in Buffalo and to all the other racially motivated shootings reaches all the way up to the highest echelons of our society and government. In fact, some extremist members of Congress are helping to mainstream false, reprehensible white supremacy. Other members of Congress have been notably silent when racially motivated acts of horrific violence occur, such as what happened in Buffalo. Don't let your member of Congress support or ignore white supremacy and the "Great Replacement"conspiracy theory. Demand that they publicly and loudly denounce it now.
Members of Congress must publicly and loudly denounce the "Great Replacement" theory!
We need sensible limits around gun access.
Extreme Risk Protection Order (ERPO) laws give family members, law enforcement, and sometimes other individuals like health professionals or school administrators, a pathway for petitioning courts to temporarily deny access to guns to people at risk of harm to themselves or others. ERPO laws prevent school shootings and suicides, and every state should have access to them!
Sign here to tell Congress that we want states to enact ERPO laws.
Too many families in America have been impacted by gun violence.
Stories are a way to entertain, to communicate and to teach. By sharing your gun violence story and the impact it has had on your life, we hope it will impact the way others see guns and influence policies that make our communities safer. The prevalence of gun violence in the United States is staggering. We must raise our voices until they can no longer be ignored.
The reality of gun violence is tragic. The truth is uncomfortable. Your story matters. Share it with us.
The answer to school gun violence is NOT more police presence.
We know that more guns do not prevent gun violence, and increased police presence in schools also has not. What we do know is that many schools with more police presence often do NOT have adequate support staff such as counselors, nurses and social workers. Instead of support the students are pushed out of classrooms, suspended, and expelled for nonviolent and even age-appropriate behaviors, and eventually funneled into the juvenile and criminal justice system . Students of color and those with disabilities are exponentially more likely to be affected by this lack of adequate services.
Educate yourself about the school-to-prison pipeline and advocate for all students to have access to the appropriate interventions and services to succeed.
P.S.– In April, MomsRising Members across North Carolina gathered for vigils to remember those lost to gun violence and called on leaders to promote policies that result in meaningful change