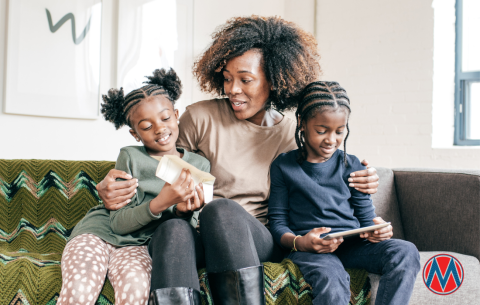 Top #5Actions of the Past Week: Friday, July 29, 2022
As summer days heat up, we remain fired up to campaign for policies that lift hard-working families, not undermine us: Access to comprehensive paid family/medical leave must be in addition to making abortion care available, not instead of it. Access to the healthcare we need must remain affordable and our right to abortion care must be restored because all medical care is healthcare and no one should be denied it. This is why right now it is necessary for us to raise our collective voices and be heard; to compel Congress to take action, as well as the President and his Administration to continue advancing executive actions swiftly. We need you to share your stories, call your Senators and sign your name to help make it happen. Small actions by all of us combined lead to big changes for all of us to thrive.
-- Selina, Namatie, Felicia, Diarra, Kristin, and the rest of the MomsRising.org & MamásConPoder Team
Tell Congress there's no trade-offs, we need to pass paid leave AND restore abortion rights!
This is not an either/or situation. We need accesss to abortion care and we also need paid family and medical leave – and we need them both RIGHT now.
Ask Congress to act quickly to pass comprehensive paid family and medical leave for all AND restore abortion rights. We need both!
Call now: Tell your U.S. Senator to prevent a health care price hike!
Last year, Democrats in Congress delivered lower health insurance premiums for people who buy insurance on their own by guaranteeing coverage that costs less than 8.5 percent of income. Millions of enrollees were able to enroll in a quality plan for $10 or less, and families saved an average of $2,400 a year on our insurance premiums. Because of these lower premiums, more than 14.5 million Americans enrolled in health coverage on the ACA marketplaces in 2021 — an all time high for the nation. These subsidies are set to expire this year and millions of families are facing a crisis if Congress doesn't act soon!
Call now! Dial 1-855-463-3240 to tell your U.S. Senator to continue the increased health care subsidies and prevent a health care price hike!
Record a short video about why everyone should have access to health care.
Personal experiences are powerful and can make a HUGE difference in helping our communities and elected leaders understand how public policies impact families. Have you or a family member:
Had a 'pre-existing condition' like asthma, diabetes, or high blood pressure (or even a c-section)?
Gotten health insurance coverage through your state's Marketplace, Medicaid, or CHIP program?
Had an illness or disability that requires expensive prescription drugs or frequent medical visits, treatments, or surgeries?
Struggled to afford treatments or medication prescribed by your doctor?
Tell us your health care story, and why everyone should have access to health care!
Urge President Biden to Continue to Prioritize Our Demands for Reproductive Healthcare!
Since the U.S. Supreme Court's decision to overturn Roe v. Wade took effect, we've been doing everything we can to secure our reproductive rights for every single person, in every single state. Their decision reversed our right at the national level to choose when, and if, we want to have children and threw that power to the states. At this moment, we need everyone's voice, including yours!
Sign our letter to the President and his Administration urging them to continue to rapidly move forward executive actions that help protect our reproductive rights and public safety.
What will happen if Congress doesn't prevent a healthcare price hike?
Nearly nine million Americans may see massive health insurance premium hikes—and three million people could lose coverage altogether—if Congress allows the increased marketplace subsidies from the American Rescue Plan to expire. But Congress can take action now to stop price increases and needs to hear from you.
Do you buy your own health insurance through the HealthCare.gov marketplace? We need to hear from you! Tell us your story now.
P.S.– We're partnering with @WomensMarch, @BlackFeministFuture, Planned Parenthood Action Fund @ppact, @NationalNOW, National Women's Law Center, and @weareUltraViolet for the Women's Convention, Aug 12-14 in Houston, Texas. Get your Early Bird Tickets! #WomensConvention22