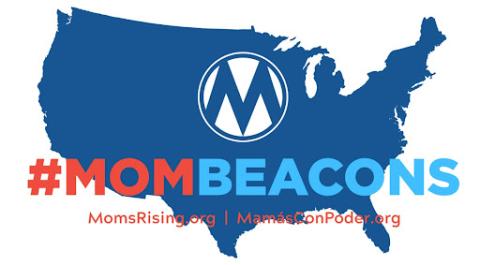 Top #5Actions of the Past Week: Friday, December 2, 2022
Tell U.S. Senate Majority Leader Chuck Schumer that we need a Senate vote NOW on banning assault weapons and high-capacity magazines!
The University of Virginia. Club Q in Colorado Springs. The Walmart in Chesapeake, Virginia. That's three horrific and heart-breaking mass shootings, one after the other in the space of days. We're heartened that President Biden has said he was "going to try to get rid of assault weapons" during the upcoming lame-duck session, because military-style semi-automatic assault rifles are the weapons of choice of the worst mass murderers, and there's no good reason for civilians to own guns and high-capacity magazines designed for war. Banning assault weapons means we need a U.S. Senate vote on it as soon as possible, without delay.
Demand a Senate vote NOW on banning military-style assault weapons and high-cap magazines and get every U.S. Senator on the record!
SEND QUICK LTE: Families are sick and tired
Not a single family with young kids has gone unscathed from this rampant RSV, COVID, cold, and flu season. The combination of lack of paid sick days and paid family & medical leave, our overstressed childcare system, and general lack of policies that lift families has created a virulent cocktail no one needed to cap off 2022.
Take a moment to write a letter to the editor now to send a strong and swift signal to Congress (who often track these letters in local papers) that their constituents are concerned about child care.
***We promise we've made it super easy & even have sample content for you!***
Click here to send a Letter to the Editor to remind elected officials that families need policies like paid sick days and permanent resources to solve the child care crisis once and for all!
TELL CONGRESS: Invest in maternal mental health before the end of the year!
Congress will soon be going into recess but before they do we must demand that our leaders include maternal mental health legislation in the end-of-year funding priorities!
Maternal mental health disorders like postpartum depression are so common, yet 1 in 5 women report NOT being screened for these disorders despite universal screening being recommended. Historically inequities, including lack of access to providers means that women of color face even greater barriers to seeking treatment.
Now is the time to urge your Representative to enact critical maternal mental health bills before Congress adjourns for the year.
Quick Signature: Urge Congress to support maternal mental health legislation now!
APPLY NOW: Leadership development program for mom leaders
Want to join a national power network of Super Mom leaders? And are you – or do you aspire to be – a volunteer community leader who can make change happen for your family and loved ones, for your community, and ultimately for the country and our shared future? Someone who, with a little guidance and support, can make BIG things happen? The volunteer Beacons of Hope Community Leaders Fellowship program will develop your leadership as you mobilize your local community to take action. The program will build power as participants join a national network of Super Moms who coordinate with and support each other to directly influence policy making.
Join a national network of SUPER MOMS across the country!
Take a Moment to Support This Movement!
Your gifts allow us to do some amazing things together, and nobody is better than us at quickly adapting our tactics to meet the moment. Over the last few months, we've worked together with you to get moms who don't always vote to the polls and to move much-needed policy change.
Your actions - like signing petitions, writing letters to the editor, and sharing your stories with us and lawmakers, have contributed to major policy wins, like the temporary CTC expansion, which led to the largest single year drop in child poverty in the history of our nation.
As you know, our work is far from done, and we need YOU with us for the tough battles ahead.
TURBOCHARGE YOUR CONTRIBUTION — give now and a generous MomsRising donor will match every dollar you give (up to an overall match limit of $30,000)!
Will you make a year-end gift to help us fuel and expand our programs to change legislation and better our world