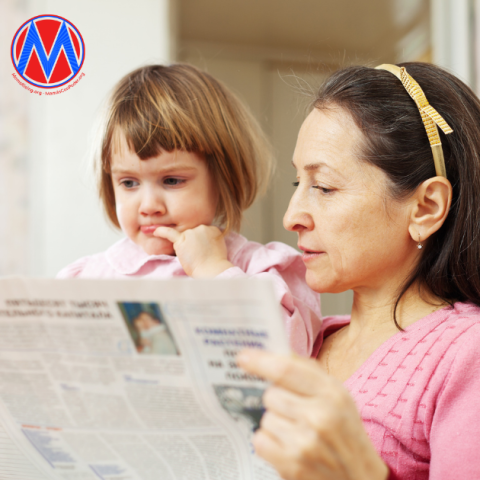 Top #5Actions of the Past Week: Friday, April 29, 2022
We've gathered your stories,
of why Care Can't Wait (Thank you!),
And in a few days…
it's gonna be May.
As April wraps up, we're not slowing down. In anticipation of Mother's Day, we are pushing Congress to pass robust family-centered legislation. We must ensure the wellbeing of pregnant workers, establish a solid care infrastructure, and hold billionaires accountable to paying their fair share.
Take this action week to sign petitions, write letters, and send texts to support this week's five actions. Then next weekend, relax, put your feet up and tune in to the MOMibuster as we turn the tables on Congress with a filibuster you don't need your sneakers for.
– Selina, Kristin, Beatriz, Kelsey, Gloria, Nate, Sue Anne, Elyssa, Sara, Claudia, and the rest of the MomsRising / MamásConPoder Team
Get ready for the MOMibuster! Sign the petition and RSVP
Over Mother's Day weekend, hundreds of moms, parents, care workers, caregivers, leaders, and allies are turning the tables on Congress and MOMibustering. Hundreds of moms, dads, parents, leaders, and caregivers across the nation are sharing their care stories and calling on elected leaders to build the care infrastructure our nation's families, businesses and economy need to thrive. That means: affordable child care, free pre-K, paid family and medical leave, home- and community-based services, permanent monthly Child Tax Credit payments, quality maternal health care for all, and more. Help us get ready for Mother's Day weekend by signing the MOMibuster petition now, and then RSVP to join!
This Mother's Day, tell Congress: Care. Can't. Wait.
TELL CONGRESS to #TaxBillionaires
Last week was Tax Day. We feel like this is the perfect time to remind Congress what they must do to lift up families and create a brighter future for our children and economy!
Inequalities in our tax system and economy keep mounting. America's billionaires have grown $2.1 trillion richer during the pandemic, their collective fortune skyrocketing by 70%. Plus, this is the fourth month that our families are missing the monthly Child Tax Credit checks because Senate Republicans and Senator Joe Manchin blocked the extension of this critical program late last year.
But Congress can and should take action to rectify these wrongs in the next economic reconciliation package.
Sign our letter to tell Congress to make sure billionaires pay their fair share in taxes AND extend the monthly Child Tax Credit checks!
Help pass the Pregnant Workers Fairness Act in time for Mother's Day!
Discrimination is the last thing you should have to worry about when you're pregnant, but even in 2022, pregnant workers are still being denied reasonable, medically-necessary accommodations at work (like extra water breaks or being able to sit down) because of legal loopholes in the Pregnancy Discrimination Act of 1978.
The Pregnant Workers Fairness Act would effectively close those loopholes and make it unmistakable: employers must provide reasonable accommodations to pregnant workers who need them.
The U.S. House of Representatives already passed this important bill and we're pushing for the U.S. Senate to do the same in time for Mother's Day so President Biden can sign it into law!
Tell your U.S. Senators to PASS the *BIPARTISAN* Pregnant Workers Fairness Act for Mother's Day!
President Biden can #CancelStudentDebt with the stroke of a pen!
Families across the country are struggling to make ends meet amidst rising costs, which are largely driven by corporate greed. With the stroke of a pen, President Biden can deliver instant relief in the form of student loan forgiveness! We're grateful for the latest repayment pause extension, but we need a permanent solution.
Women hold nearly 2/3 of all student loan debt and women of color are disproportionately burdened with this debt due to racist and sexist wealth gaps entrenched throughout our nation's history.
Confirming that he has heard our demands for student debt relief, President Biden said that he's "looking at different options to forgive an unspecified but substantial amount of federal student loan debt" during a meeting this week with the Congressional Hispanic Caucus. (via CBS News)
Let's keep up the pressure until we see $50,000 of student debt forgiveness per borrower!
Tell President Biden to forgive $50k of student debt per borrower to boost families & our economy!
USE YOUR VOICE! Write a letter to the editor, let's end Title 42 once and for all!
We are so relieved that the Biden administration is putting an end to the use – or misuse – of Title 42, a policy started by the Trump administration to deny asylum-seekers their right to seek safety in the United States. But we're still not in the clear of ending this policy that is a violation of international human rights once and for all!
For two years our nation has blocked vulnerable asylum seeking families from finding safety within our borders, a right that is recognized by national and international law. The Trump-era policy falsely cited these vulnerable children and their parents as COVID-19 public health threats. Senior CDC scientists have repeatedly objected to the use of Title 42 to exclude immigrants and refugees, stating health evidence does not show need for this policy. For members of Congress to justify the continued use of Title 42 when thousands of cars, trucks, and flights are moving in and out of the U.S. every day is indefensible!
Write a letter to the editor to show your elected official you want an end to Title 42!
P.S.– Held annually on May 1 since 1992, Worthy Wage Day was created to draw attention and raise awareness of the low wages earned by early childhood and the impact of chronic public underfunding of early childhood education has on young children as well as retaining educators. In 2022, Worthy Wage Day will be observed on May 2 given May 1 falls on a Sunday. Use the hashtag #WorthyWageDay on Twitter to share your thoughts on why Congress needs to make meaningful investments in child care