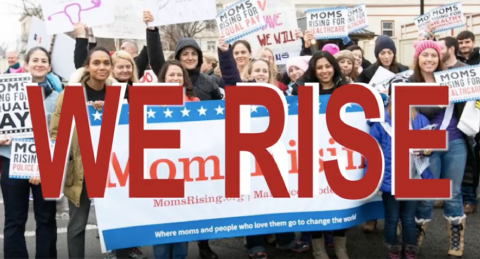 Together We Rise: Your Impact in 2017
As 2017 comes to a close, we're taking a moment to celebrate the power YOU have and the progress we've made together for women and families. We know you're busy, so this video is short and filled with our gratitude for you. We hope you enjoy it.

We've grown our movement to be over a million members, including people in every state in the nation, and we're still growing strong; we pushed forward positive and proactive local policy like helping to pass the best paid family/medical leave law in the nation in Washington State; and we stopped bad federal policy. We helped save health care. Twice.
When supporters like you put your minds, your hearts and your amazing energy together, there is nothing we can't accomplish.
Thank you for all the ways you rise for women and families. The work you've done in 2017 had an incredible impact protecting (and advancing - don't forget about our wins at the state level!) the health and economic security of people across our nation.
We are grateful for you!
P.S. If you like all this MOMentum, please consider subscribing to change by becoming a loyal Champion monthly donor. Your gifts will instantly double for a full year, thanks to a generous match from another MomsRising donor. Prefer to make a one-time gift today? Click here - your gift will still be matched. Thank you!