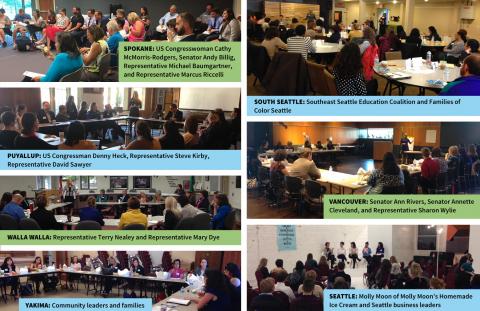 TODAY! Call for WA State with Secretary Tom Perez
Hello Washington State MomsRising! This is a reminder that TODAY at noon PT, we're hosting a conference call to hear from Secretary Perez about the US Department of Labor's #LeadOnLeave campaign and to learn more about the impact it has had here in Washington State. 
We'll also discuss the opportunities that lie ahead for paid family and medical leave here in Washington and how members of the Washington Paid Family & Medical Leave Network can be involved. 
Even more exciting? We'll have time for YOUR questions and answers too! 
Didn't get your confirmation email about joining? Please email me, casey at momsrising dot org! Look forward to talking with you!