Tiffany's Story: Why Having Paid Sick Days is So Important for Her and Her Family
Tiffany is an office manager and a single mom. Her 13-year-old son has severe asthma and allergies. At her current job, she receives paid sick days, which she is able to use to care for herself or her son when he has an asthma attack or a respiratory infection. Tiffany is relieved knowing that she can take the time to care for her son without fear of losing her job.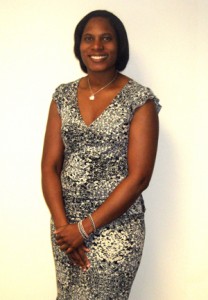 Unfortunately, that was not always the case for Tiffany. Prior to her current job, she worked at a number of different companies. Despite her hard work, she was let go from each of those jobs after missing work to care for her son.
Tiffany feels blessed to have a job where she has the flexibility to work hard and care for her son. She is grateful to work in a climate that supports the work-family balance.
Want to hear Tiffany and others from Pennsylvania tell their stories in their own words? Please visit the Working Families Story Bank.
The Working Families Story Bank is a collection of story portraits of workers and employers across America. Presented by the Family Values @ Work Consortium, a national network of 14 regional coalitions, the Story Bank focuses on narratives about paid sick days and affordable family leave. Many of the stories reveal the human consequences of current workplace policies. Other stories show the promising practices of employers who support the dignity of their workers and staff through their workplace policies.