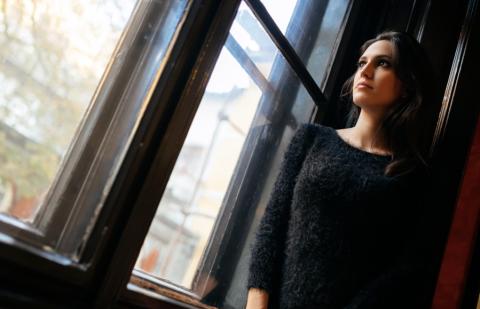 This world is made up of beautiful beings. I know this because l am helping to raise some of the very best. My name is Melissa. Together, my husband Shawn and I are raising two amazingly awesome kids. Our kids are gifted, intelligent, artistic, and funny. We are a neurodivergent (autism+adhd) household. We rock the entire spectrum up in this house. We embrace and celebrate our uniqueness. Accepting and loving one another, for exactly who we are. As for me, I am many things to many people. Wife, Mom, Daughter, Sister, Friend, Writer, Artist ... Disability Advocate.
 That last one is something I never thought I would assign myself, yet it is a part of me that I proudly attach myself to. For me, advocacy came in with a ferocity unmatched and unseen by anyone other than that of another special needs and or medically complex parent. It's a whole vibe. The disability community has opened their hearts and minds with nothing but acceptance for me and mine, and I am grateful to be a part of this beautiful and loving community. There is however one thing I left out. I too, am a person living with disabilities. Truth is, I always have been disabled. I am not a being that allows my disabilities to define me, it's not how I roll. I also am not one to allow my children to live for their disabilities either, we are people first. It is super important for me to teach our children to rise to our challenges each day. We rise, no matter the barriers, we rise. 
We are not a typical family. But that is not really an accurate statement. There are millions of beautiful families, just like ours. We are the families hiding, not by choice but by circumstance. You see, acceptance of differences is nonlinear. The world is full of other beings that refuse to see and accept other beings that are different, unique, and not typical. These are millions of families living in isolation and sadness. These are families longing to be seen for the amazing and beautiful beings that they are. Shunned, shamed, and vilified for wanting just a piece of life's pie, yet they barely get the crumbs. It's a hard life trying to convince society that you are valuable and viable. Yet, we rise to the challenge to do just that. We are advocates for change. Advocates for Life. 
We are families advocating for adequate healthcare. We are families advocating for an appropriate education. We are families advocating for inclusion in our communities. We are families advocating for meaningful relationships. We are families pleading and at times begging for resources. We are families advocating for access to a dignified life. 
I know your life 
I know the barriers you face 
I know you fear what the future holds
I know you're tired, I'm tired too
To the beautiful being reading this right now, I see you, I see your beautiful family. I see the light of love that you're trying to show the world by being beautifully you. If you are anything like me, I know that you will never give up
All of This I know