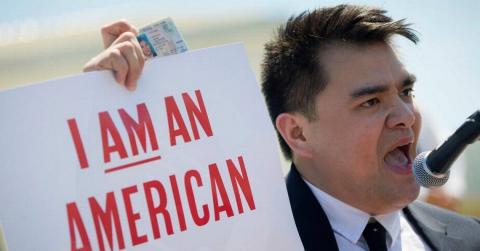 This Asian Pacific American Heritage Month, Let's Have a Candid Conversation on Media Stereotypes
Seeing yourself in the media is powerful, especially for young children. Complex and realistic representations can shape young identities for the better, while stereotypical and racist representations (or none at all) can leave lasting and harmful impressions for a lifetime.
So, what do representations of Asians and Pacific Islanders in the mainstream media show young AAPIs? Mostly stereotypes and racist jokes. Frequent portrayals of AAPIs as sidekicks, submissive, or socially awkward nerds mean that Asian Americans aren't being portrayed as central, multi-dimensional characters.
At #EmergingUS, we want to address the media misrepresentation facing not only Asian Americans, but all of the different groups that make up our country. As a documentary platform, our focus is telling true stories featuring all kinds of Americans –  telling their stories with the complexity and nuance that they require. Just as seeing ourselves in the media can influence the way we form our identities, seeing others similarly represented can positively change the way we – and our young ones – interact with them. In a country where Asian Americans are the fastest growing racial group, the time for better representation in the media of AAPI characters is well overdue.