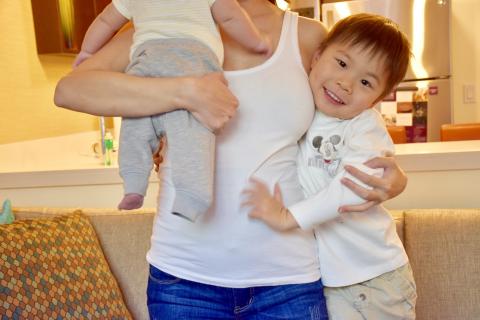 Things I wish my employer knew about maternity leave
With a newborn, the days are long but the years are short. My baby turned ten weeks this past weekend. Which means I have two more weeks of maternity leave. 
Yes, I am on maternity leave. No, maternity leave is not a vacation. To the employers who consider maternity leave is for fun or moms on maternity leave are being lazy, I have something to say.
I do want to work. I still deeply care about my career.
I'm not taking maternity leave because of laziness. The fact that I love my career does not change because of motherhood. After becoming a mother, I have one more mouth to feed and an example to set. I am going to show up for work because I have to and I want to.
Nothing about this leave is a vacation. I need time to heal and to bond with my new baby.
Thank to the progress of modern medicine, many have forgotten that giving birth is like walking through the gates of the hell. The standard six weeks of maternity leave is just the very minimum time that it takes for a woman's body to heal from the trauma of birthing a human being. And new moms need time to bond with their new babies.
Research
shows that bonding is essential for normal infant development.
The phase back transition is important, and flexibility is everything.
According to
CEB analysis
, 90% of women leave the workforce because of other workplace problems rather than having a child. It's enterprises' loss.
Evidence shows
that supporting work-life balance helps companies to raise the retention rates of moms, to attract and keep more talented women.   
I'm not conflicted about loving both my baby and my career.
Baby and career should not be a zero-sum game. In an ideal world, every woman should be able to have both—as long as she wants. 
Motherhood gives me amazing new skills on multitasking. 
I am a criminal and disaster reporter. The most challenge work I have done is not in Haiti after the
2010 earthquake
, or in Mexico during the drug war, but at home trying to keep a small human being alive. I'm learning some new skills with this motherhood thing that are 
going to make me an even better employee than before. When I'm ready, I'll be back and I'll thrive.
Last but not least, why should the government support paid maternity leave? That's simple: The country needs women to have babies, because
demographers suggest
that a country needs a fertility rate of just over two children per woman to hit replacement fertility. The country also needs women in workforce, because it
impacts the economic pie
for all. As the Chinese proverb says, "You cannot ask the horse run without feeding it." The government cannot asks women to work and to have babies without supporting them. Paid maternity leave is the first step to support working mothers.
Still think maternity leave is a vacation for lazy moms to have fun? Think again.