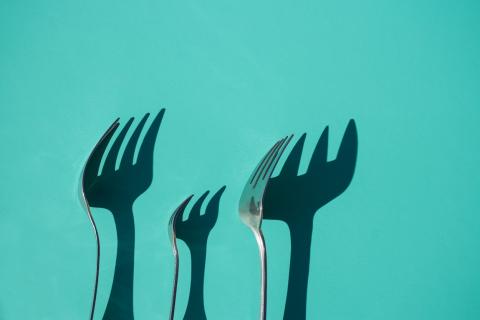 These Programs Are Literal Lifesavers. Yet The Trump Administration and GOP Leaders Are Now Pivoting to Take Them Away
There are literal lifesavers around us that we can't see!
Wondering what I'm talking about? I'm talking about Medicaid and SNAP (Supplemental Nutrition Assistance Program or food stamps). They are there when we need them, saving lives and boosting our economy. They are proven programs that lift up our families in times of need—giving us much needed health care and nutrition assistance so that we can care for ourselves and our families.
Yet the Trump Administration and GOP leaders in the U.S. Congress are at it again—attacking our health care, nutrition, and housing in order to slash funding and pay for their unpopular tax cuts for billionaires and wealthy corporations.
***Sign our letter now speaking up for health care programs like Medicaid and nutrition programs like SNAP. We want to tell Congress and President Trump to keep their hands off the programs that boost up our families and our economy! 
Here is what's going on: Right on the heels of passing the largest, most unpopular tax scam in decades, Republicans are now pivoting to take away health care, nutrition assistance, and affordable housing that we, and our economy, desperately need. How? They are trying to restrict important programs like Medicaid, SNAP, and housing assistance when families aren't working or in training – even if they are sick, caring for young children or for family members who have disabilities or are ill, or dealing with a family crisis. Even working families can see their health care and other benefits taken away because the new requirements will force them to comply with a mountain of new paperwork and could punish them if their employers cut back their hours of work. This is starting to happen at the state and national level and it's clearly an attack on our families—in particular communities of color, single moms, women, and people with disabilities.
The entire premise of these new restrictions is wrong. Six in ten adults who receive Medicaid are already working and many others are just between jobs. Among those who are not working, most report illness or disability, caregiving responsibilities, or going to school as a reason for not working. This is a direct attack on women, who do the lion's share of caregiving for children, elderly, and family members with disabilities.
We need our elected leaders to be passing policies that lift up our families, not strike them down and punish them when they are at their most vulnerable.
***Take a few seconds and sign our letter to President Trump and Congress NOW!
Most adults on SNAP also work. More than half of SNAP households with at least one working-age, non-disabled adult work while receiving SNAP — and more than 80 percent work in the year before or after receiving SNAP. 
Many working families need help from SNAP or Medicaid because they work in low-wage jobs that offer few benefits and an unstable number of hours of work each week. These programs primarily serve low-wage earners in the food and service industry, childcare and elder care professions, construction work, or elementary and secondary education. It's no coincidence that these industries are also dominated by women, many of whom are moms.
While proponents of these new restrictions say they want to help more people work, the reality is that these new requirements will hurt working families already struggling to balance work and family and make ends meet—and also hurt our economy. Economic analysis shows that there is a high return on investment, in fact, for SNAP because people immediately spend those funds on food in ways that also immediately fuel our consumer-driven economy. Further, requiring documentation of every hour of employment to obtain vital health care, nutrition, and housing assistance creates more red tape headaches for people, especially those who are self-employed, have seasonal jobs, or who are caring from family members and making ends meet through short-term informal jobs like babysitting.
Requiring employment as a condition of Medicaid coverage could also prevent people with substance use disorders such as opioid addiction from getting care—care that could allow many people to improve their health and eventually rejoin the workforce.
These are not new ideas. These are old, recycled ideas that have failed to work in the past. Washington state and Louisiana have tried it in the past. Rather than getting more people back into the workforce, work requirements led to more paperwork and fewer people receiving the healthcare coverage they desperately needed—including many eligible people losing coverage. 
**Sign our letter NOW to protect the health care, nutrition, and housing programs our families and economy need in order to thrive. 
These policies are cruel, directly going after women and low-income families who are just trying to make ends meet. No one should be punished for caring for a loved one, experiencing unemployment, or having a chronic illness or disability that prevents them from having regular employment or participating in work activities for a specified number of hours each week. Over the past year Republican leaders in Congress, cheered on by President Trump, have made attempt after attempt to take away our health care and inflict funding cuts to programs like SNAP and housing assistance. The results have been far less severe than they would like, mostly because we have told our stories, spoken out, and used our collective voices to stop these actions from happening. Now the GOP needs to find new ways to pay for the trillions in dollars of tax cuts they gave away to Wall Street in December, so they are turning to the programs that mean the most to our health, nutrition, and well-being, thinking they can use our families as an ATM machine in order to provide tax giveaways to their wealthy cronies.
Will you join me in standing up against this awfulness!? 
Once you take action, make sure to forward this email to your friends and family and post our action page to Facebook. We need to get ahead of the game, speak out now before they move these destructive policies forward.