We Are MomsRising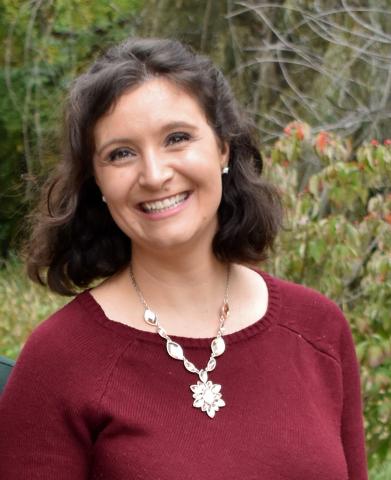 The Perfect Thing at the Perfect Time: An Interview with MomsRising Beacon Gillian
"No matter how much experience you have, or don't have, this is a role for anyone who wants to make a difference."
#WeAreMomsRising uses personal stories to showcase what it means to be a mom, a woman, and a family member in America. 
Today's #WeAreMomsRising story comes from Gillian in New Jersey. Gillian is a Beacon Community Hub Leader, part of a network of volunteer Super Mom organizers partnering with MomsRising to develop leadership skills, build mom power in their communities, and make change at the local, state, and national levels. To learn more about the Beacon program, email keepmarching@momsrising.org.
---
Why did you become a MomsRising Beacon?
I have always been active in my community, no matter where in the world I am. The pandemic cut off a lot of hands-on opportunities. When the email about the Beacon program came into my inbox, it felt like the perfect thing at the perfect time. I knew I would be able to make a difference but still feel safe.
What's been one of your favorite activities as a MomsRising Beacon?
I really enjoyed participating in the Momibuster. I could feel in the moment that I was part of something huge, and I got to share a personal story that I don't often have the opportunity to talk about. Sharing our stories allows us to connect with each other in ways we couldn't otherwise.
Who has influenced who you are, what you believe in, and what you're committed to in your work and life? Tell us about them.
My mom and grandpa heavily influenced me, as they both were volunteers for local organizations and educators. I learned by watching them and by volunteering with them at a very young age. It was always something we did and enjoyed together, and became a part of my life naturally.
What's your superpower?
My empathy and ability to talk to and connect with almost everyone.
What would you say to someone considering becoming a MomsRising Beacon?
Do it. No matter how much experience you have, or don't have, this is a role for anyone who wants to make a difference. You'll both teach and learn throughout the process and meet incredibly inspirational moms.
What might someone be surprised to know about you?
Someone who already knows me would be surprised to know I'm terrified of flying in planes because I travel a lot and get so much enjoyment out of it.
Someone who doesn't already know me would be surprised to know I am the commissioner of two fantasy football leagues, one of which I started just so I could play against my husband twice a year. The first one is an all-women's league.
What are you looking forward to?
I'm looking forward to watching my kids continue to grow into unique little humans, traveling with them and learning things together, having family game nights with them, and continuing to deepen our relationship. My kids are still young so there is so much ahead of us that I'm excited for.