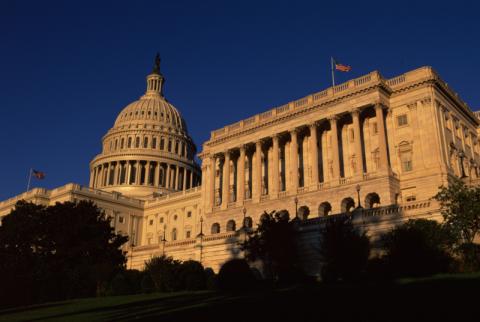 The Human Needs Report: Victory for LGBTQ Americans, Attacks on Immigrants, the Poor, and Workers, and more
The Coalition on Human Needs just released another edition of the Human Needs Report. Read on for the latest on Congress's spending work, disaster aid on the horizon, a victory for LGBTQ Americans, attacks on immigrants, the poor, and workers, and more. Click here for a PDF version.  
In This Edition
Spending Work Continues in the House without Agreement on FY20 Spending Caps
The House Appropriations Committee approved top-line spending limits for the subcommittees responsible for its 12 FY20 spending bills, known as 302(b) allocations. These levels are not binding in the Senate, however, and a new bipartisan deal to raise tight spending caps still needs to be reached with the Senate and signed by the President, if Congress is to avoid deep cuts in the year ahead. READ MORE »
Senate Edges Closer Still to Disaster Aid
This could finally be the week that the Senate approves long-awaited disaster aid for the 16 states and U.S. territories that have faced a devastating array of natural disasters, ranging from hurricanes and wildfires, tornadoes, hail damage and drought. READ MORE »
Proposed HUD Rule Could Harm More than 100,000
The proposed Housing and Urban Development regulation would prohibit "mixed immigrant status families" from living in public and other subsidized housing. Of the more than 100,000 people who could be affected, about 70 percent are citizens or legal residents and three-quarters of those – 55,000 – are children. READ MORE »
Advocates Decry Trump Immigration Plan
Advocates were quick to decry an immigration plan released by President Trump on May 16 as one that would rig the nation's immigration policies in favor of the wealthy at the expense of reuniting families. READ MORE »
Redefining Poverty: The Trump Administration's Latest Attack on Struggling Americans
The Trump Administration has put forth a proposal to change the way the federal poverty line is adjusted for inflation. Over time, this adjustment would reduce funding for essential human needs programs by billions of dollars, affecting millions of Americans. READ MORE »
House Passes Bills to Lower Drug Costs and Shore up ACA
A package of seven bills designed to strengthen the Affordable Care Act's individual health insurance exchanges and lower prescription drug prices passed the House on May 16. The White House has issued a veto threat. READ MORE »
Labor Department Issues Proposals that Could Harm Workers
The Department of Labor this spring issued several proposed rules that advocates believe will have a negative impact on workers, including rules impacting overtime pay and workers in contracted jobs. READ MORE »
House Passes Bill to Strengthen LGBTQ Nondiscrimination Laws
The House on May 17 passed H.R. 5, the Equality Act, to strengthen federal civil rights laws for LGBTQ Americans. The bill would provide explicit nondiscrimination protection for LGBTQ people across key areas of life, including employment, housing, education, public spaces, and services. READ MORE »
Bill Introduced to Remove SNAP Time Limits
The Improving Access to Nutrition Act would lift the harmful time limits from Supplemental Nutrition Assistance Program benefits to ensure all low-income unemployed and underemployed adults have access to food. READ MORE »
The Human Needs Report is the regular newsletter on national policy issues affecting low-income and vulnerable populations from the Coalition on Human Needs. Sign up to get the Human Needs Report delivered directly to your inbox, subscribe to our blog, and follow CHN on Facebook and Twitter.