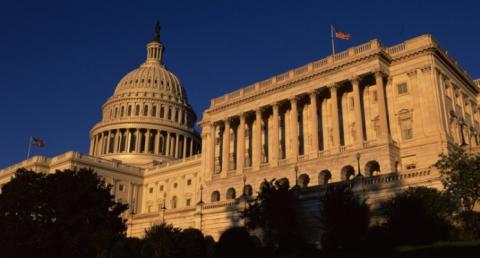 The Human Needs Report: Trump Budget, Crisis in Puerto Rico, Battle over the Border, and More
The Coalition on Human Needs just released another edition of the Human Needs Report, our regular newsletter on national policy issues affecting low-income and vulnerable populations. Read on for a detailed analysis of President Trump's FY20 budget request, plus the latest on the loss of food aid for millions, the Trump emergency declaration, a new bill to protect Dreamers, and more. Click here to read a PDF version. 
In This Edition
President Trump's FY20 Budget Slashes Critical Human Needs Programs
The Trump FY20 budget proposes large cuts to funding for human needs programs below FY19 levels. From slashing housing assistance, Medicaid, and SNAP to education and many other basic needs programs, President Trump's FY20 budget would leave millions of Americans without the assistance they need. The defense side of the Trump budget gets a big boost, however. READ MORE »
Select Trump Administration FY20 Departmental Budget Requests
CHN has compiled many of the program cuts and policy changes in the Trump Administration's FY20 budget that are most damaging to low-income people from select departmental budgets, including the Departments of Health and Human Services, Education, Labor, Housing and Urban Development, and Agriculture. We have also included proposed cuts and changes to other areas of note.  READ MORE »
Nutrition Assistance Cuts Begin for 1.35 Million Puerto Ricans
Half of the 1.35 million Puerto Ricans who receive food aid under the Nutrition Assistance Program began to see their benefits cut in early March. The other half will see cuts beginning this Friday, March 22. Congress could act next week, but funding for Puerto Rico remains a sticking point in the negotiations. READ MORE »
Trump Issues First Veto, but Fight over Emergency Declaration Continues
President Trump issued his first veto on March 15, one day after 12 Senate Republicans joined all Democrats in voting to terminate the President's declaration of a national emergency on the southern border. However, Trump's veto will not be the last word on the matter. READ MORE »
Dream and Promise Act Introduced to Provide Protections for Dreamers and TPS Recipients
The bill wold provide a pathway to lawful permanent residency and citizenship for Dreamers, as well as permanent legal protections for immigrants who fled war and disasters. All told, more than 2 million immigrants would be protected from deportation. READ MORE »
Supreme Court Expands Focus of Census Citizenship Question Arguments
On April 23, the U.S. Supreme Court will hear arguments over whether the Trump Administration may include a citizenship question in the 2020 Census – and the case just got a little more complicated. READ MORE »
House Passes For the People Act to Reform Elections and Curtail Corruption
Passed along party lines, the bill will "make it easier, not harder, to vote; end the dominance of big money in our politics; and ensure public officials work for the public interest." Senate Majority Leader Mitch McConnell has said the bill is dead in the Senate, and the White House has issued a veto threat. READ MORE »
The Human Needs Report is the regular newsletter on national policy issues affecting low-income and vulnerable populations from the Coalition on Human Needs. Sign up to get the Human Needs Report delivered directly to your inbox, subscribe to our blog, and follow CHN on Facebook and Twitter.