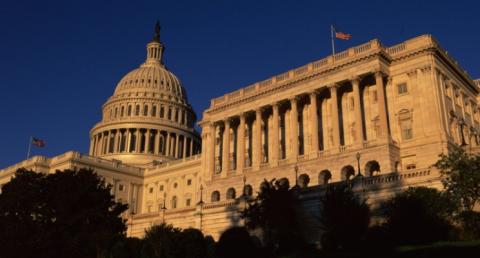 The Human Needs Report: The Highs and Lows of the FY18 Spending Package and more
The Coalition on Human Needs just released another edition of the Human Needs Report. Read on for the highs and lows in the FY18 omnibus spending package, the future of the Farm Bill, and a citizenship question on the 2020 Census. Click here for a PDF version.
Appropriations Package Passed with Important Gains for Human Needs Programs
After months of negotiations, uncertainties, a shutdown, and multiple stopgap spending measures, Congress finally passed a $1.3 trillion FY18 spending package to fund the federal government for the remainder of the fiscal year. The spending package includes many wins for advocates and the communities they fight for, as it contains increases to many programs affecting low-income people while leaving out many poison pill policy changes. It was not a win for all, however, as Dreamers remain unprotected. READ MORE »
Farm Bill May Move after Congressional Recess
A Farm Bill, which includes the legislation authorizing SNAP/food stamps, could be taken up by the House Agriculture Committee shortly after Congress returns from its Spring recess. However, advocates are concerned that the bill will include deep cuts and harmful changes to SNAP. READ MORE »
Commerce Secretary Ross Announces 2020 Census Will Include Citizenship Question
U.S. Department of Commerce Secretary Wilbur Ross announced on March 26 that the Trump Administration intends to add a question about citizenship to the 2020 Census. Many advocates and state officials are highly critical of the Administration's stance, believing that including a citizenship question on the Census is likely to worsen the undercount of low-income people, people of color, and children. READ MORE »
The Human Needs Report is the regular newsletter on national policy issues affecting low-income and vulnerable populations from the Coalition on Human Needs. Sign up to get the Human Needs Report delivered directly to your inbox, subscribe to CHN's blog, and follow CHN on Facebook and Twitter.