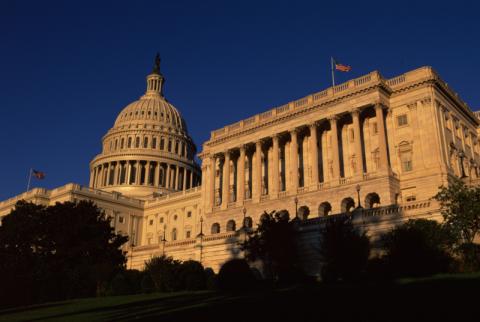 The Human Needs Report: Spending updates, Border Aid, Census Citizenship Question, and More
The Coalition on Human Needs just released another edition of the Human Needs Report. Read on for the latest on Congress's spending work, aid for immigrants at the border, the Supreme Court's decision on the Census citizenship question, and more. To download a PF of this report, click here.  
In This Edition
House Passes 10 of 12 FY20 Spending Bills, but Still No Deal on Spending Levels
The House of Representatives fell slightly short of its goal of passing all 12 required FY20 spending bills before the end of June. Formal action hasn't yet begun in the Senate, and whether it will before a deal on spending caps is reached remains uncertain. READ MORE »
Congress Passes Emergency Border Aid after Disagreement among House Democrats
Last week the House and Senate passed and sent to President Trump a $4.59 billion emergency spending bill for the humanitarian crisis on the southern U.S. border. The measure, which primarily consists of funds for food, shelter, medicine, and enforcement personnel, was a victory of sorts for the Trump Administration. READ MORE »
Supreme Court Blocks Citizenship Question; Next Steps Uncertain
A deeply divided Supreme Court last week halted, for now, efforts by the Trump Administration to include a citizenship question in the 2020 Census. Census officials have estimated that including a citizenship question would result in an undercount of more than 8 million people. READ MORE »
House Committees Highlight the Importance of Public Benefits
Multiple House committees have recently held hearings highlighting the importance of public benefits in meeting the needs of low-income people and investigating the impact of cuts to these programs. READ MORE »
Two Pro-Labor, Pro-Union Bills Introduced
Collective bargaining agreements are especially important in closing the gender and racial wealth gaps. Two bills that would protect the rights of workers to organize have recently been introduced in Congress. READ MORE »
Bill to Expand Tax Credits for Working Families Passes House Committee
The House Ways and Means Committee on June 20 passed legislation that would expand and improve the Earned Income Tax Credit (EITC) and Child Tax Credit (CTC) for working families. The bill would raise the after-tax income of 16 million childless adults and would benefit more than 42 million children. READ MORE »
The Human Needs Report is the regular newsletter on national policy issues affecting low-income and vulnerable populations from the Coalition on Human Needs. Sign up to get the Human Needs Report delivered directly to your inbox, subscribe to our blog, and follow CHN on Facebook and Twitter.