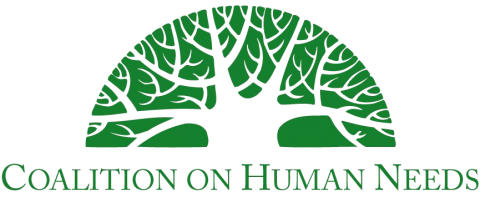 The Human Needs Report: Shutdown Updates, Family Separation, Minimum Wage, and More
The Coalition on Human Needs just released another edition of the Human Needs Report. Read on for the latest on the ongoing government shutdown, immigrant families separated at the border, a $15 minimum wage bill, and more. Click here for a PDF version.
House Repeatedly Attempts to End Government Shutdown; Omnibus Package Proposed
The partial government shutdown has entered its second month, with no clear end in sight. The House and Senate are both expected to vote this week on various packages to reopen the government, but none of the proposals currently have enough support to pass both chambers. Read on for details of one House package, which is considered to be close to what may eventually become law once the shutdown ends. READ MORE »
Disaster Aid for Puerto Rico Passed in House; Administration Deems "Unnecessary"
A bill recently passed by the House included $600 million in disaster aid for Puerto Rico's Nutrition Assistance Program (NAP). Despite the fact that NAP disaster supplemental funding is set to run out of money in March, the Trump Administration's official statement called the aid "excessive and unnecessary." READ MORE »
Many More Migrant Children Separated from Families Than Originally Thought
A government watchdog report released Jan. 17 found that the Trump Administration likely separated thousands more migrant children from their parents at the U.S. border than has previously been made public, but federal efforts to track those children have been so poor that the precise number is unknown. READ MORE »
Advocates Applaud Ruling Blocking Citizenship Question on 2020 Census
Civil rights and census advocates applauded a Jan. 15 decision by a federal judge that blocked the Trump Administration from including a question about citizenship status on the 2020 Census. The ruling is expected to be appealed. READ MORE »
For the People Act Introduced to Reform Elections and Curtail Corruption
Advocates endorsed the introduction of H.R. 1, the For the People Act, which is intended to "make it easier, not harder to vote; end the dominance of big money in our politics; and ensure public officials work for the public interest." READ MORE »
$15 Minimum Wage Bill Would Lift Pay for 41 Million Workers
The Raise the Wage Act would more than double the federal minimum wage, raising it gradually from $7.25 per hour to $15 per hour by 2024. It would also phase out the subminimum wage for tipped workers and sunset the subminimum wage for workers with disabilities and workers under the age of 20. READ MORE »
The Human Needs Report is the regular newsletter on national policy issues affecting low-income and vulnerable populations from the Coalition on Human Needs. Sign up to get the Human Needs Report delivered directly to your inbox, subscribe to our blog, and follow CHN on Facebook and Twitter.