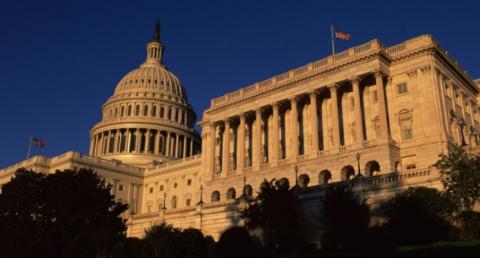 The Human Needs Report: Help for working families, disaster aid passes, victory for Dreamers, spending update, and more
The Coalition on Human Needs just released another edition of the Human Needs Report. Read on for the latest on Congress's spending work, long-overdue disaster aid, a step forward for Dreamers, tax credits for working families, and more. Click here to download a PDF version of the full report. 
In This Edition
House Poised to Pass First FY20 Spending Package
The House of Representatives is poised to pass a package of four of the 12 required spending bills to keep the federal government operating after the new fiscal year begins on October 1. House leaders hope to pass all 12 spending bills before the July 4 recess, but a deal still needs to be reached with the Senate and the White House. READ MORE »
Congress Finally Passes, Trump Finally Signs Disaster Aid Bill
On June 6, President Trump signed a long-awaited and long-delayed $19.1 billion disaster relief bill. The package will provide billions of dollars to areas struggling to recover from wildfires, hurricanes, flooding, and other natural disasters, including $1 billion in aid for Puerto Rico. READ MORE »
House Approves American Dream and Promise Act; Meanwhile, Advocates Brace for Census Ruling
The House on June 4 passed the American Dream and Promise Act, a measure that would offer a path to citizenship to more than 2 million undocumented immigrants, including Dreamers. CHN members heralded the vote, but immigrant advocates are bracing themselves for an anticipated U.S. Supreme Court ruling on whether the 2020 Census will include a question relating to citizenship. READ MORE »
Bill Introduced to Boost Tax Credits for Working Families
On June 6, Reps. Dan Kildee (D-MI) and Dwight Evans (D-PA) introduced a bill that would substantially expand the Earned Income Tax Credit and the Child Tax Credit. The Working Families Tax Relief Act would raise the incomes of 46 million low- and moderate-income households with 114 million people. READ MORE »
The Human Needs Report is the regular newsletter on national policy issues affecting low-income and vulnerable populations from the Coalition on Human Needs. Sign up to get the Human Needs Report delivered directly to your inbox, subscribe to our blog, and follow CHN on Facebook and Twitter.