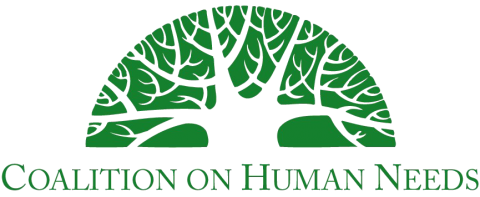 The Human Needs Report: FY19 Spending Deal, Missing Aid for Puerto Rico, Bills to Help Workers, and More
The Coalition on Human Needs just released another edition of the Human Needs Report. Read on for the latest on the deal to fund the government and avert another shutdown, a lack of nutrition assistance for Puerto Rico, the President's FY20 budget, bills to help workers and working families, and more. Click here for a PDF version.   
In This Edition
Deal to Finalize FY19 Funding Released
A deal to finalize FY19 spending and avoid another government shutdown took concrete form with the release of bill text late on February 13. It is expected to see floor votes on Thursday, February 14, first in the Senate and then in the House. Read on for details of the deal, including key components and omissions in the omnibus package for the human needs community.READ MORE »
Disaster Aid for Puerto Rico Left Out of Deal
Advocates were deeply concerned that the deal to avoid another government shutdown did not include $600 million in additional funding for Puerto Rico's Nutrition Assistance Program (NAP), the island's version of SNAP/food stamps. Advocates fear that leaving it out of the spending bill will seriously reduce the chances of averting the precipitous drop in Puerto Rico's NAP benefits in March, affecting 1.4 million people. READ MORE »
President's Budget Expected in March
Looking past FY19, President Trump's FY2020 topline budget message, priorities, and summary tables are now expected to be released the week of March 11. Congressional leaders are also expected to try to negotiate a new budget deal to raise both defense and nondefense discretionary spending caps for FY20 and FY21. READ MORE »
House Passes Budgetary Rules Changes
Now in the majority in the House of Representatives, Democrats passed a package of reforms that change how the chamber operates, including some changes the relate to the budget process. READ MORE »
Bills Introduced to Help Workers and Working Families
Several bills that would help workers and working families have recently been introduced, including pay equity, paid leave, and minimum wage proposals. READ MORE »
The Human Needs Report is the regular newsletter on national policy issues affecting low-income and vulnerable populations from the Coalition on Human Needs. Sign up to get the Human Needs Report delivered directly to your inbox, subscribe to our blog, and follow CHN on Facebook and Twitter.