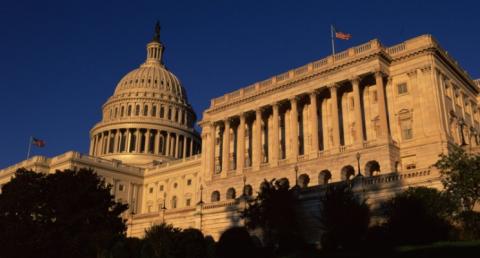 The Human Needs Report: FY18 spending cuts, balanced budget amendment, threats to SNAP, and more
The Coalition on Human Needs just released another edition of the Human Needs Report. Read on for pieces on FY18 spending cuts, FY19 budget work, attacks on SNAP, work requirements, consumer protections, prevention services for children, and more. Click here for a PDF version.
White House Wants to Take Back Some Just-Approved FY18 Funding
Despite the fact that Congress finally passed and the President signed an FY18 omnibus spending package just last month, the White House and some in Congress want to renege on the funding promises made within it. Office of Management and Budget Director Mick Mulvaney said the Trump administration will send spending cut requests, known as rescissions, to Congress in the next few weeks, with hopes of a vote in the House before July. These proposed cuts, which could total as much as $60 billion, could target both the $1.3 trillion FY18 omnibus package as well unused funding from previous years. READ MORE »
FY19 Spending Season is Underway
Even though Congress wrapped up FY18 spending less than a month ago, FY19 planning is underway. While there appears to be more interest in producing a FY19 budget in the House, reports are that the Senate is less likely to do so. And appropriations subcommittees in both the House and Senate have begun holding hearings on spending priorities. READ MORE »
Balanced Budget Amendment Falls in the House
Advocates celebrated on April 12 when a vote in the House to amend the Constitution of the United States to require Congress to balance the federal budget every year failed to receive the votes needed for passage. The measure needed a two-thirds majority, or 290 votes, to pass, but only 233 representatives voted in favor of it. Only seven Democrats supported the balanced budget amendment; only six Republicans voted against it. Advocates have fought against a balanced budget amendment for years, stating that it would be disastrous for low-income people because of the cuts it would force to programs that help people achieve basic living standards. READ MORE »
Farm Bill – with Harmful SNAP Provisions – Clears House Committee
A Farm Bill, which includes the legislation authorizing SNAP/food stamps, passed (26-20) out of the House Agriculture Committee on April 18. Despite historically being a bipartisan bill, this version of the Farm Bill passed along party lines. Democrats on the committee were united in their opposition to deep cuts and harmful changes to SNAP included in the bill, which would cause more than 1 million low-income households with more than 2 million people — particularly low-income working families with children — to lose their benefits altogether or have them reduced. READ MORE »
President Trump Signs Executive Order on Work Requirements
On April 10, President Trump issued an executive order directing several federal agencies to review government assistance programs with the purpose of adding or strengthening work requirements for benefits recipients. While the executive order does not implement new policy at this time, it is seen by advocates as a continuation and expansion of the efforts by the Trump administration and some in Congress to curtail public benefits for low-income Americans. READ MORE »
Senate Vote Sets Dangerous Precedent for Consumer Protections
another blow to consumers and consumer protection groups, the Senate on April 11 voted (51-47; 51 votes needed for passage) to repeal a 2013 measure issued by the Consumer Financial Protection Bureau aimed at preventing racial discrimination in auto lending. In what is considered a troubling overreach of the Congressional Review Act, the Senate repealed the measure using a loophole that could allow Congress to overturn regulatory protections and safeguards that have been in place for decades. READ MORE »
Congress Passes Prevention Services Help for Children and Families
On February 9, President Trump signed into law the landmark bipartisan Family First Prevention Services Act, as part of the Bipartisan Budget Act. According to the Children's Defense Fund, the bill includes long-overdue historic reforms to help keep children safely with their families and avoid the traumatic experience of entering foster care; emphasizes the importance of children growing up in families; and helps ensure children are placed in the least restrictive, most family-like setting appropriate to their special needs when foster care is needed. READ MORE »
The Human Needs Report is the regular newsletter on national policy issues affecting low-income and vulnerable populations from the Coalition on Human Needs. Sign up to get the Human Needs Report delivered directly to your inbox, subscribe to CHN's blog, and follow CHN on Facebook and Twitter.