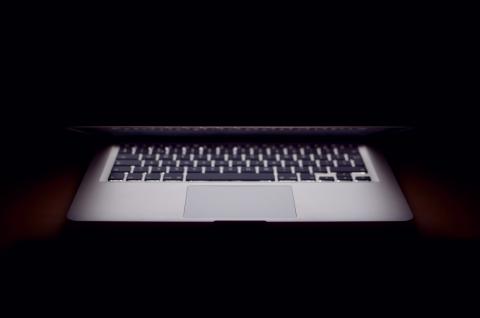 The Deep Web and the Dark Web: Here's What You Need to Know
Since the Internet has become the go-to source for entertainment, socializing, news, information, and more, we rarely think about how it actually works. But the essential sites you visit every day or find through search engines such as Google and Yahoo are actually only a fraction of the total Web. Beyond the commonly available sites lies the Deep Web and, beyond that, the Dark Web.
The Deep Web includes perfectly benign content, including your bank account activity, Amazon address list, and even items in your social networks that you've set to "private."
But the Deep Web also includes other types of content search engines can't find -- and the idea of a "secret world" is catnip to some kids. To get in, you need a special browser (usually Tor) that allows you to travel down the Deep Web's rabbit hole anonymously. Why anonymously? Well, for various reasons, people on the Deep Web want to keep their activities out of the mainstream. Some simply don't want their data collected by the Googles of the world. Some use it to find content of dubious origin, such as bootlegged movies. And some are criminals on what is known as the Dark Web, using a combination of Tor, complex computer programming, and other sophisticated strategies to create, share, and do business illegally.
Though the Deep Web has all the makings of a thriller plot device (in fact, a House of Cards subplot involves an ultra paranoid Deep Web computer programmer), no one knows how big it is and how much of a threat it poses to regular people. In 2013, an Australian teen died after taking drugs purchased on a Dark Web drug-trafficking site called Silk Road. But there are legitimate uses too, such avoiding the eyes of totalitarian governments, investigative journalism, and sleuthing by FBI agents.
If your kid downloads Tor or knows other kids who are on it, it's important to talk about the implications. The Deep Web isn't a safe place to hang out. Here are some things to discuss:
Getting in. The Internet is full of codes, hacks, and ideas for penetrating the Web's underbelly -- and lots of kids are curious about it. Keep the lines of communication open. Discuss Internet ethics, digital citizenship, and the difference between a "free Web" and illegal activity.
Recognizing warning signs. People with bad motives are good at winning your trust. Teach your kid how to spot sketchy behavior -- no matter where they are -- including "grooming," asking for money, and doing anything illegal.
The Deep Web isn't for spectators. Deep Web users are experts at covering their tracks -- probably because they have reason to remain anonymous. Since illegal activity happens, even "just visiting" is risky.
Never accepting anything purchased on the Deep Web. Run, don't walk, away.
Considering coding classes. If your kids are into computer programming, encourage them to learn more about it so they can use their powers for good.