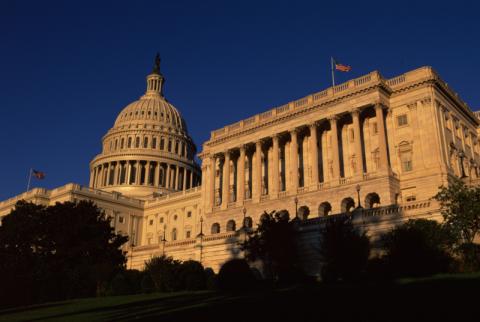 The CHN Human Needs Report: Spending updates, border fights, new Census data, and more
The Coalition on Human Needs just released another edition of the Human Needs Report, our regular newsletter on national policy issues affecting low-income and vulnerable populations. Read on for the latest on Congress's work to avoid a shutdown, immigration and border fights, new poverty and health insurance data, anti-SNAP and Medicaid proposals, and more.  
In This Edition
Congress Avoids a Shutdown while FY20 Bills Move in the Senate
With only a few days to spare, Congress and President Trump agreed on a stopgap spending bill to avoid a government shutdown. Meanwhile, Senate appropriators continue to work on FY20 spending bills to fund the government for the rest of the fiscal year. See highlights - and lowlights - of some of the bills. READ MORE »
Border Security Funding Up in the Air, as is Deferred Medical Status
Congress passed a joint resolution that would overturn President Trump's emergency declaration at the southern border, while the Administration plans to divert billions to pay for wall construction. And the Administration's decision to deny requests for seriously ill immigrants to remain in the US while receiving treatment was reversed - sort of. READ MORE »
Advocates Oppose Repeal of Medicaid Access Monitoring Rule
The Trump Administration recently proposed a rule that would rescind an important Obama Administration regulation. Repealing the Medicaid Access Monitoring rule would have a disproportionate impact on people of color and would harm more than 2.5 million children. READ MORE »
New Census Bureau Data Show Fewer Americans with Health Care Coverage, Tremendous Disparities in Poverty Rates Based on Race and Age
The Census Bureau released two sets of data in September, including poverty, income, and health insurance statistics on national, state, and local levels. CHN has a plethora of resources and analyses covering the data. READ MORE »
Advocates Respond to Proposal to Take SNAP Away from Millions
More than 75,000 comments were submitted in response to a proposed rule that would take SNAP/food stamps away from 3 million people and jeopardize more than 500,000 children's access to free school meals. Advocates see the proposed rule as an attempt to sidestep Congress and attack struggling Americans. READ MORE »
The Human Needs Report is the regular newsletter on national policy issues affecting low-income and vulnerable populations from the Coalition on Human Needs. Sign up to get the Human Needs Report delivered directly to your inbox, subscribe to our blog, and follow CHN on Facebook and Twitter.