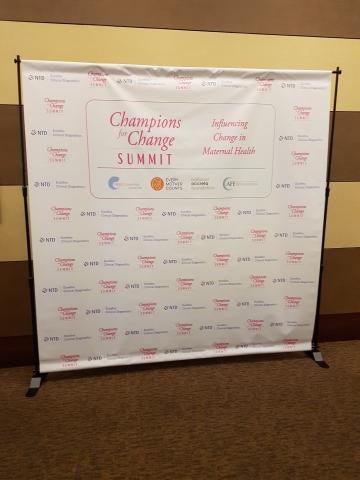 The Benefit of Meeting Maternal Advocates
Last week, we had the pleasure of taking part of multiple gatherings that focused on maternal health. The joy of meeting likeminded individuals who are on the same journey to improve the substandard care that is being provided in the United States for women across the board is not only refreshing but also encouraging. It was heart-wrenching to hear of the many stories where mothers lost their babies from preventable issues. It's outrageous that we are nearing 2019 and as one of the richest superpowers in the world, we are letting our mothers die to something so natural as childbirth. We need to change this now.
As a first step, along with many other initiatives, the MomsRising Maternal Justice Team has officially joined Preeclampsia Foundation's national coalition of patient organizations and individuals with "lived experiences," united to reduce complications in pregnancy and the postpartum period, and to improve maternal health outcomes for all women. The Coalition's overarching goal is to provide a home and platform for the patient voice to actively engage in efforts to make childbirth safer in the United States. Togther we will look at cross-cutting issues such as quality and consistency of healthcare delivery, patient-provider communications, racial disparities, inadequate research funding, and other leading contributors to adverse outcomes in pregnancy and the postpartum period.
We are grateful to the Preeclampsia Foundation for organzing such a powerful event where we were ignited to create change in our local communities by understanding our role in quality improvement, advocating for the patient in health care systems and most, and more importantly ensuring our seat at the table. We not only learned to share ourstory in an impactful way to influence health care practices but also be empowered in the process. We look forward to future collaboration to create more change in the maternal justice space. 
​