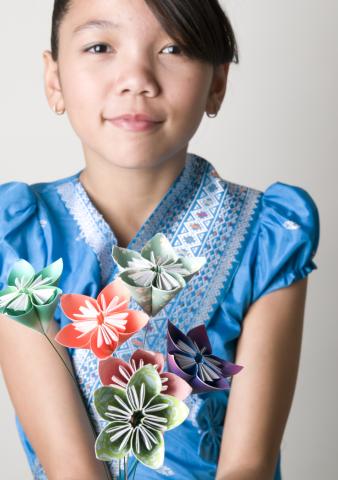 Tell President Obama and Congress: Stand with Puerto Rican Families, Not Wall Street!
An amazing and beautiful community in the U.S. — Puerto Rico — is facing financial collapse, putting women, children and families at most risk. To grasp what is going on, I called a couple of family members there.
What they shared with me is disturbing.
My cousin Sandra Castro said she knew something was terribly wrong when she underwent surgery for a brain tumor in January, and shortly after that, nurses and doctors began to leave for the United States in droves. They weren't getting paid.
Another cousin, Mildred Merced, painted a very bleak picture of life for the island's children. More than 80% of children in Puerto Rico already live in high-poverty areas. Among the most vulnerable, foster parents aren't getting paid. Therapists and childcare providers who serve children with special needs have either gone out of business or have left for the United States. She even knows of a mother who recently tried to surrender one of three foster children in her care due to lack of money. The state hadn't paid her in seven months.
"We are all impacted," Mildred told me. "But children don't have a say in any of this."
I was shaken. The situation in Puerto Rico is dire — really, it's a humanitarian crisis — but there ARE solutions we can help bring forward, particularly because Puerto Ricans are our fellow U.S. citizens.
Please join me in telling Congress and the White House: We need IMMEDIATE ACTION that allows for Puerto Rico to restructure its debt! 
So what caused Puerto Rico's debt and humanitarian crisis? Well, it's a problem that's been in the making for the last 10 years. First, lucrative manufacturing jobs started leaving the island after certain tax credits expired. Then there was the global economic downturn, all of which caused Puerto Rico's unemployment rate to climb to 12.2% — more than twice the 5% rate on the mainland. 
Smelling an opportunity, hedge funds began to lend the island money, causing Puerto Rico to accumulate $72 billion in debt. The island's population, by the way, is only 3.5 million people. According to a detailed report by the New York Times, these hedge funds hold as much as a third of the island's debt, are among the country's wealthiest, and they have fought any and all proposals to allow Puerto Rico to file for bankruptcy protection. This behavior is wildly outrageous, unethical and immoral.
Please join us and tell Congress and the White House to aid Puerto Rican families — not aid to vulture hedge fund managers! 
Let's be clear here: the Puerto Rican people are not at fault for the predatory lending by hedge fund managers who betted against the island. The workers who are left on the island have carried on the Herculean task of working, contributing the highest sales tax in the nation, and yes, even providing services like healthcare and education for free, all while struggling to support their own families.
Rather than take responsibility for its actions, Wall Street wants a handout from the U.S. taxpayer – you and me.
"The economic crisis has brought health and social problems," my cousin Sandra told me. "When you don't pay people, who's going to work? Even if you love what you do, you still need money to live. So now people are having to go to the mainland of the United States."
Said my cousin Mildred: "The people leave crying. They don't want to leave. It's beautiful here and the people are good."
No one should be uprooted from their homes due to the greed of others. Nor should we pay for Wall Street's recklessness. Please join us and tell the White House and Congress to aid Puerto Rican families – not aid vulture hedge fund managers! 
Please help us educate the public about the fact that an amazing and beautiful community in the U.S. — Puerto Rico — is facing financial collapse, putting women, children and families at most risk. Pass along this petition, and encourage others to stand with us! http://action.momsrising.org/sign/PuertoRico/
Thanks for all that you do for all of our families!
P.S. Interested or know someone who is interested in taking action on this issue in Spanish? Please send them here --> http://action.momsrising.org/sign/MamasConPoder_PuertoRico
¡Mil gracias!