Take Action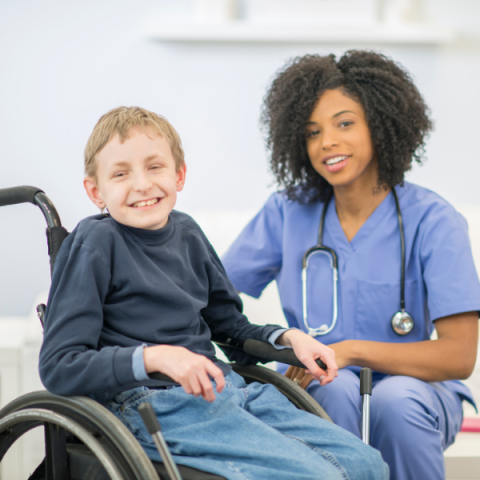 Tell Congress to invest in HCBS!
"We have 3 children who are medically fragile and medically complex who are able to receive care at home thanks to our state's HCBS waiver. These programs are critically important to ensuring families can stay together and children like mine don't have to live in a hospital or institution but can be at home with the support of nursing, case management, and other services. This not only saves the states money but saves families!" - Jenny in North Carolina
Quick signature: Tell your members of Congress to support a $150 billion investment in Home- and Community-Based Services (HCBS)! 
As parents, we all want our children to grow up as healthy as possible and find their place in the world. We want our babies to thrive as they become children, teenagers, and eventually adults, and to be wholly included in our communities. But for many families who have kids and adults with disabilities, or aging family members, this shared hope can be a monumental struggle without the right kind of support and services. This is why we need Congress to take action to improve our long-term care system to enable kids and people with disabilities, as well as older adults, to stay at home and thrive in their communities.
What's happening? Home- and Community-Based Services are mainly covered under Medicaid and are typically not covered under Medicare or private insurance. However, while state Medicaid programs are required to cover care in institutional settings like nursing homes, their Medicaid-funded HCBS programs—which enable people who need services to stay in their homes and communities—have limited spots available leaving nearly 820K people on waiting lists. This leaves many families facing the difficult choice of whether to provide the needed care themselves or to institutionalize their loved one so they can receive the support needed, even though the vast majority prefer to receive care at home. Access to HCBS affords people with disabilities of all ages the self-determination to choose where they want to live.
Don't forget to sign on! Tell Congress to make critical investments in Home- and Community-Based Services!
**Are Home- and Community-Based Services important for your family? Please share your story or record a video.