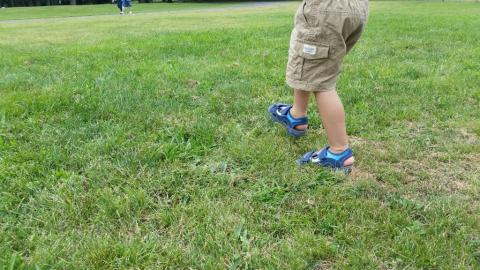 In this age of excessive access to social media and instantaneous coverage of hyperbole rhetoric for the sake of ratings and followers, our children are constantly exposed to raw rantings. This influences their thoughts, emotions and perception of those around them. As a Muslim mother with a young son, it pains my heart when I read about seven year old Abdul Aziz being bullied for being an American Muslim.  According to surveys by civil rights group Center on American–Islamic Relations, some 50% of all Muslim students in the U.S have been bullied by their peers. That should not be acceptable, regardless of your racial, religious or political affiliation. We as parents have an enormous responsibility in raising our children to be kind, tolerant and forgiving. This involves learning and broadening our horizons as well so that we are able to demonstrate empathy and grasp the perspectives of those who may not look like us or believe in the same things that we do.    
Our children are constantly absorbing what they hear and see, so make sure they are hearing and viewing balanced opinions and not biased viewpoints. Welcome open discussions on how not everyone looks the same, eats the same or dresses up the same but that does not allow anyone else to point fingers at them or make fun of them. Let's teach our children that different is just another normal and to embrace religious differences with compassion. We all need to combat the monster of bullying head-on; there is no other option now. My son's skin color, eating preferences (or restrictions) and form of prayer should not be a cause of alarm or the basis of taunts or unwanted comments.
Ignorance is no longer acceptable, do not judge all 1.6 billion Muslims on the basis of comments rooted in bigotry and misinformation.  Get to know me and my son before you decide that hurting him or me either physically or emotionally is acceptable, allowed, justified or just plain old fun.  Let's teach our children compassion and curiosity, instill in them the desire to speak up and stand up in support of the one in distress.
I wish our Presidential debates were more focused on inclusion and respect for diversity instead of fear mongering and stereotyping. I also wish there was more discussion in general on the issue of bullying and its devastating effects on our next generation and the need to address it with every resource that we have. For now, as a start go to your local library and pick out books with diverse characters and then read them; if your library does not have any such books, request them to stock those. Ask your children questions about how they feel after reading the books and their thoughts. Listen closely to what they say and ignite those sparks of understanding, compassion and tolerance and then keep the conversation going.