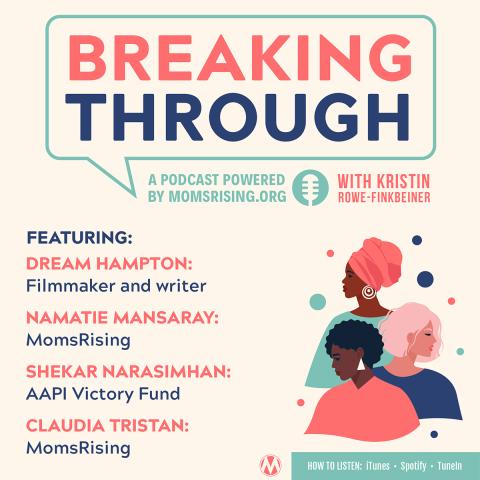 Taking a Victory Lap! #SCOTUS!
On the radio show this week, we cover the nexus between culture and legislative change, we celebrate the victory of the new U.S. Supreme Court Justice Ketanji Brown Jackson, hear about the importance of voting this year more than ever as we cover the power of the AAPI voting block, and get the details on the latest victory in advancing the fair treatment of immigrant families as well as discuss the continued need for immigration policy reform so every family can thrive.
*Special guests include: dream hampton, award-winning filmmaker and writer, @dreamhampton; Namatie Mansaray, MomsRising @MomsRising @MamasConPoder; Shekar Narasimhan, AAPI Victory Fund, @AAPIVictoryFund; and Claudia Tristan, @MomsRising @MamasConPoder
Tune in this week!