sugary drinks, soda, new york, nyc,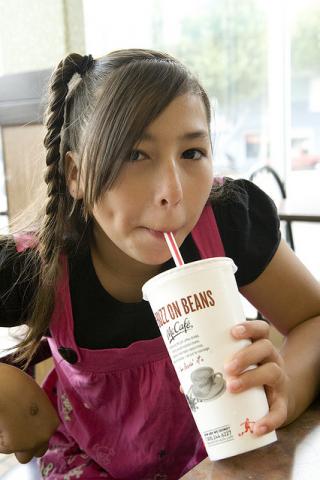 Taking a Stance on NYC's Sugary Drink Portion Cap
The big day has finally arrived for everyone involved in the case over New York City's policy which limits serving sizes for sugary drinks, and which I wrote about last year. Today, the Court of Appeals in New York (which is, confusingly, the state's Supreme Court) hears arguments over the regulation requiring restaurants to serve sugary drinks in containers of 16 ounces or less. This policy remains extremely controversial. When it was passed by the Board of Health in 2012, the cries of "nanny-state," which dogged Michael Bloomberg for much of his tenure as mayor, reached a fever pitch.
In the interest of full disclosure, I'll note here that our organization, along with other like-minded groups including the National Alliance for Hispanic Health, has filed briefs in support of the policy. One of those briefs begins and ends with a statistic that continues to haunt me. The Centers for Disease Control and Prevention estimate that an American child born in 2000 has a 1 in 3 chance of developing type 2 diabetes. If that baby is a girl, the chance that she will develop the disease is 40 percent. If that baby girl is Hispanic, the odds that she will develop diabetes during her lifetime are 50 percent. Diabetics live with a 25 percent lifetime risk of amputation and a 30 percent risk of vision loss or blindness.
These are shocking statistics, but they are not new. This research was published more than a decade ago. Research also shows that people with a daily habit of just one or two sugary drinks are 25 percent more likely to develop type 2 diabetes than similar individuals who limit sugary drinks to one per month. Despite statistics and research like this, we continue to squander opportunities to address sky-rocketing rates of diabetes, obesity and other chronic diseases using public policy. Take the current debate playing out in Congress over school meals. Two years after Congress passed the Healthy, Hunger-Free Kids Act which set healthier standards for school meals, the House of Representatives is undermining the legislation by trying to make it optional for schools to serve healthy food. "Grownup" politicians are playing politics with our children's health.
Yes, NYC's policy is untested. It's also easy to ridicule. But let me remind you what's at stake. We're looking at a future in which, as a result of diabetes, amputation and vision loss or blindness are likely health outcomes for one half of all Hispanic girls in this country. The statistics for African-American girls are almost as bad. For these children - our daughters - we need to try new approaches that make people think twice about ordering super-sized, sugary sodas (a drink that's now the subject of pending warning label legislation in California).
As the current debate over school meals illustrates, we can't expect federal policymakers to do the right thing. Our local boards and policymakers tend to be less beholden to industry, more connected to their communities, and more willing try new approaches that might make a difference.
Usually, when I blog about soda and junk food, I talk about my own four year old daughter, Ruby. But today, I'm writing this post on behalf of girls born in 2000 who are now fourteen years old and diabetic or pre-diabetic. Currently, the beverage industry sets portion sizes and we accept them as the default. New York City's policy encourages us to think critically about the portion sizes of sugary drinks, and has the potential to prevent more cases of diabetes.  The people of New York City may not need a public health nanny but the American Beverage Association sure does.