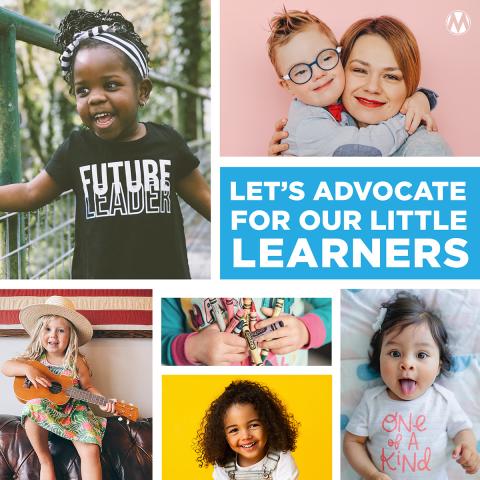 Take Action Now: let's invest in the Fair Start for Kids Act
Halloween is around the corner, and it's time to let our kids know they are the pick of the patch! Our state leaders have the opportunity (and duty!) to keep up the pace and continue to do big things for Washington's youngest learners!
Families like yours and mine are tired of tricks and no treats when it comes to the childcare crisis. This coming legislative session, we need our state leaders to not ghost the childcare crisis and keep investing in childcare for us all! 
Urge Governor Inslee to invest in early learning and show Washington's youngest learners that they are the pick of the patch! 
What's going on? Last year, Washington state made the biggest investment in history in early learning through the Fair Start for Kids Act. It represents a significant investment to make child care more affordable for Washington families by expanding access, capping copays, and providing resources to support child care providers. And now we need Governor Inslee to ensure we keep expanding the benefits for more children and families. 
Governor Inslee will release a budget with his priorities for the 2023 legislative session at the end of this year and we are in prime time to remind him that kids and families are counting on him to be their champion. The countdown is on, and the clock is ticking.
We're not ghouling around! Let's use our *outside* voices and tell Governor Inslee it's not witchful thinking to make sure Washington families have access to high-quality early learning opportunities and childcare educators are compensated for their hard work!
Why is this important now? 
Right now Governor Inslee is deciding what to include in his proposed budget. That's why it's critical that he's hearing from us with a strong message: he must include these critical early learning investments in his budget and send a strong message to lawmakers that expanding investments in early learning is a top priority for next session.
The Fair Start for Kids Act (FSKA) has made historic investments and expansions for Washington's littlest learners. Since Oct. 1, 2021, when new income eligibility standards and copay calculations became effective, the Working Connections Child Care (WCCC) eligibility has increased by approximately 4,400 families. This represents 6,500 more children that are now eligible for childcare subsidies. And we need our state leaders to keep investing in early learning to fulfill the promise of the Fair Start for Kids Act.
Let's use our voices and tell Governor Inslee to make sure our state's early learning system is eerie-sistable and urge him to invest in high- quality early learning opportunities like pre-k and childcare!
What's at stake? To keep pace with the progress and promise of the Fair Start for Kids Act and for more families to continue to benefit, we are urging Governor Inslee to ensure his budget supports early learning by:
Investing in Childcare Educators: Ensuring stability and predictability for childcare educators by enrollment-based payment, eliminating licensing and background check fees, expanding bonuses and enhancements for non-traditional hours care and complex needs, increasing the infant care enhancement rate, and more.
Increase Working Connection Child Care Rates: Increasing subsidy rates to reach the 85 percentile and increase family eligibility to 75% of state median income (SMI) by 2025.
Modernizing Working Connections Child Care: Simplifying and standardizing WCCC to improve family's experiences and increase access by authorizing full-time care for all children, expanding the definition of approved activity to be more inclusive, removing the 12-month restriction on the homeless grace period, and more.
Supporting Culturally Relevant Care through Language Access: Expanding the agency infrastructure and staffing to better support language access needs of Washington's linguistically diverse child care educators.
Why are these changes important? Families know what works when it comes to our state's youngest: safe and nurturing environments, full of teachers who are well trained and fairly compensated, who reflect the diversity of our children, and meet the unique needs of every child. Now is the time to push to make changes in the investment of early childhood education. We need Governor Inslee to continue being bold and to lift up the expertise of families to help build an early learning system that ensures all children can thrive. 
Families and early education professionals are stretched thin. It's time for the state to open the doors of opportunity and invest in childcare that ALL families can access and afford, where educators make a living wage, and all children can thrive. 
Research tells us that high-quality early learning is crucial to the success of our kids, our families, and our economy. In fact, high-quality early learning has the potential to prevent the opportunity gap before it even starts. It's no surprise that high-quality early learning programs for children from birth through age five produce a 13% per year return on investment through improved results in education, health, social behaviors, and employment. 
Our children can't wait any longer for the opportunities they need to ensure they are ready and successful in school and life. Let's help make sure Governor Inslee knows we support him in doing BIG things for our youngest learners this legislative session.
Together we are a powerful voice for children and families in Washington!